Sedona AZ (April 15, 2014) – Arizona author, Lili DeBarbieri, will present an entertaining afternoon of Arizona film and movie history, including Sedona, on Saturday, April 19 at 2:00 pm, at The Well Red Coyote bookstore. DeBarbieri is the author of the newly released book – Location Filming in Arizona: The Screen Legacy of the Grand Canyon State.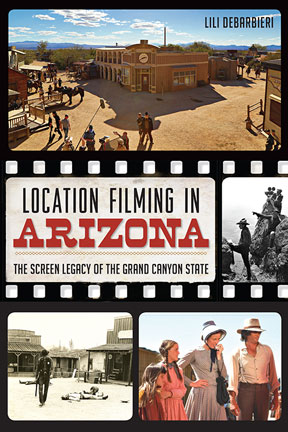 The scenic natural vistas of Arizona's deserts and mountains have made it a favorite backdrop of movies and television shows. Westerns, such as silent-era pictures derived from Zane Grey fiction through the John Ford–John Wayne classics Stagecoach and The Searchers, benefited from our beautiful and rugged landscapes. TV classics such as Gunsmoke and Little House on the Prairie helped define Arizona's allure for Hollywood. Oscar winners Jerry Maguire and Little Miss Sunshine took advantage of the infrastructure that accumulated to lure filmmakers to Tucson, Yuma, Phoenix, Prescott, Sedona and all corners of the Grand Canyon State.
DeBarbieri will discuss the movies and shows shot in the state, as well as other aspects of Arizona film culture.
Lili DeBarbieri is a nonfiction author, librarian and travel expert. Her notable, best-selling debut book, A Guide to Southern Arizona's Historic Farms and Ranches, was named a New Mexico-Arizona Book Awards finalist. An accomplished and versatile writer, her work has appeared in a diverse range of publications over the years.. She is a local stringer for Agence France-Presse, an international news agency, and has served as contributing editor of Ethical Traveler. A Philadelphia native, she now lives in Tucson, Arizona.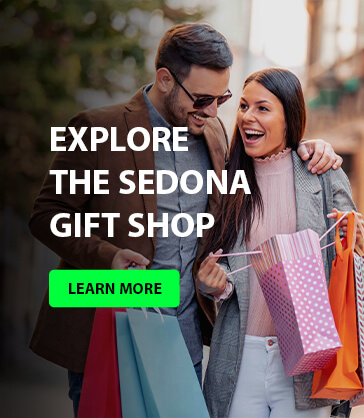 If you're a film lover, and you love the Arizona landscape, come and learn more about Arizona's rich film history.
The Well Red Coyote is located at 3190 W. Highway 89A, at the corner of 89A and Dry Creek Road. For more information, call 282-2284 or go to www.wellredcoyote.com.