The Rotary Club of Sedona announces the selection of two outstanding students nominated by their teachers who have been honored at Rotary Club February meetings.
Sedona AZ (March 14, 2016) – The Rotary Club of Sedona has honored two outstanding students at their February meetings:  Peter Hoyle, a student at Red Rock High School, and Jennie Harlan, a student at Verde Valley School.  Both students were nominated by the facility and staff at their schools because of their outstanding academic, leadership and service qualities.  They each received $1000 scholarships to the college of their choice.
Peter Hoyle is a senior at Sedona Red Rock High School.  He spent his early childhood years in the San Francisco Bay area before moving to Sedona with his family.  Peter has a passion for music; he plays the cello and has a keen interest in physical science.  He is a member of National Honor Society, National Society of High School Scholars and the Boy Scouts of America.  He has performed hundreds of hours of combined community service mostly with the BSA and is a member of the Red Rock High School String Orchestra as well as being a member of the tennis team.  Peter plans to major in music at NAU and would ultimately like to be a composer and a university professor in music.
Jennie Harlan is a senior at Verde Valley School.  She grew up in Peoria, AZ and moved to Sedona in 2006 where she attended Big Park School before going to Verde Valley School.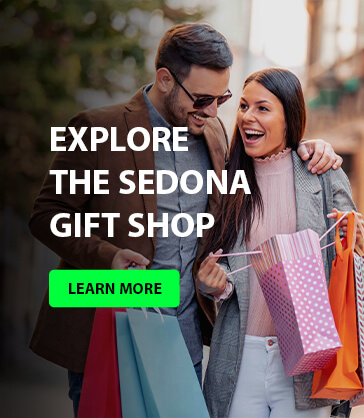 She enjoys bike and horseback riding on the trails surrounding Sedona as well as running cross country.  She has a special interest in theater, environmental systems and society, history and both Spanish and English. Jennie is the Student Body Co-President and has been on numerous school committees.  She attended the United National Indian Tribal Youth (UNITY) Leadership Conference at the University of Arizona.  In 2015 she went to Malawi, Africa with a school group where she assisted in building a storage unit for the only birthing unit in Namalo, built
new toilet block for a school in Mangochi, assisted in a two-day eyeglass clinic in Zamba and
distributed almost 3,000 pairs of free eyeglasses.  Jennie plans on attending Dartmouth College but hasn't decided on her major yet.
The Rotary Club of Sedona is an affiliate of Rotary International, a century old service organization that works to promote international understanding and peaceful resolution of conflicts, to achieve world health, to eradicate polio, to support the education of young people and to make our communities a better place through a variety of local service activities.  The club meets every Tuesday noon at the Barking Frog.  Visitors are welcome.