By Tommy Acosta
(April 25, 2021)
Once upon a time people were divided by nationality, race, political persuasion, religion, age and even sexes.

But a new divide has taken over that crosses the lines noted above and separates people into two specific camps across the planet.
Yes. You guessed it. The new great divide is between those who believe in the efficacy of masks and the vaccine, and those who don't.
It makes no difference your race, color or creed, nationality or political persuasion. 
The battle lines have been clearly drawn. Either you believe and listen what your leaders tell you or you don't.
The build-up of anger and hatred between the two sides is palpable and easily noticed. The unmasked look upon the masked with pity and derision. The masked look upon the un-masked with hate and wariness.
Walk into any supermarket or large store and look around. See the way the masked and unmasked look at each other. Observe how you feel when you see others not in lock step with your own beliefs. Masked or unmasked, there is no denying the tension.
The new divide has been set.
Those who believe in masks and the vaccine will cite the recommendations of the CDC, Dr. Fauci and other government agencies and medical institutions backing the use of masks and vaccines.
Those who go mask less and refuse to vaccinate will cite scientific studies that claim the masks cause more harm than good and that the vaccine is untested and dangerous, with future unforeseen consequences.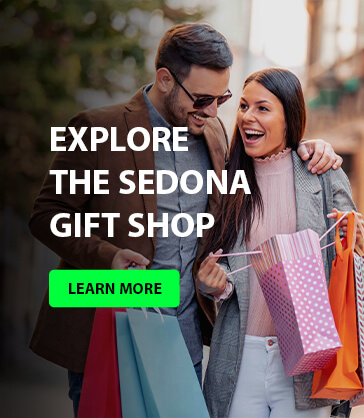 Those who believe in masks and the vaccine trust the government and authorities to do the right thing in protecting citizens while those who do not wear masks or vaccinate believe it's all a giant plot to subdue the human species and turn everyone into half-faced, obedient-wage slaves.
In Sedona, there are restaurants that have little signs on their tables instructing patrons to wear their masks when entering, getting up to use the facilities or leaving, while there are other restaurants where no masks are required, and even staff can be seen not wearing them.
In Uptown Sedona tourists walk around unmasked, with impunity and not a care or regard for those who wear them.
While the unmasked consider people who wear masks, as sheep being let to slaughter. The masked view the unmasked as uncaring, selfish people who pose a danger to society.
The unmasked argue that those who take the vaccine and wear masks everywhere they go have nothing to worry about since they are double protected, according to authorities. The masked still feel that the unmasked pose a danger to them, no matter how minuscule it may be.
Regardless, the masked and unmasked stand on two opposite sides of the spectrum and neither side is going to budge as we move into the future and their stances continue to harden.
There will be those who wear their masks hiking in the great outdoors or even at home with family members while there are those who won't wear a mask even in a crowded restaurant.
While authorities state there can be no ending to the pandemic unless almost everyone gets vaccinated and wears their masks in order to achieve herd immunity, the unmasked vaccine refusers are the proverbial monkey wrench thrown into the works, preventing society from ever reaching that threshold, according to those who believe so.
We might as well get used to it. We are at an impasse that cannot be breeched. Masks will forever be ingrained into the fabric of society. The unmasked vs. the masked is the next "Hundred Year's War."