By Elizabeth Cate, Collection Development Librarian
Sedona AZ (September 6, 2019) – Each fall publishing season brings a large selection of new releases in every genre, from biography and history to mystery, science fiction, and literary fiction. Although you'll have to wait a few months to read them all, you can still place a hold on many forthcoming books now so that your fall reading list is in order. Log in to your library account, give us a call at 928-282-7714, or drop by the reference desk to reserve your copies.
Here's a small sampling of some of the most anticipated fall titles:
The Water Dancer, by Ta-Nehisi Coates. The award-winning author of "Between the World and Me" makes his fiction debut with this novel about an enslaved man who gains a magical power and plots his escape. Reviewers praise the book as "beautifully written" and "not to be missed."
Janis: Her Life and Music, by Holly George-Warren. This critically acclaimed biography, due out in October, paints a moving portrait of the legendary singer's life, from her upbringing in a conservative Texas town to her tragic death at age 27. Don't miss this standout biography that critics are calling "superb," "top-notch," and "illuminating."
The Dutch House, by Ann Patchett. In this epic saga, Patchett explores themes such as sibling bonds, forgiveness, and nostalgia through the story of a family spanning five decades. Booklist Reviews writes that Patchett "is at her subtle yet shining finest in this gloriously incisive, often droll, quietly suspenseful drama."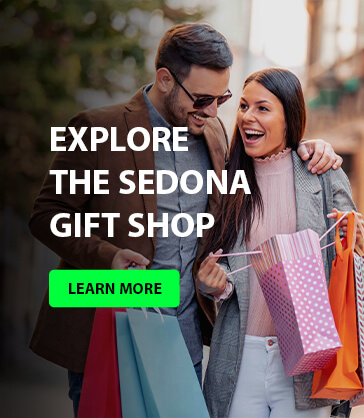 Find Me, by André Aciman. The characters of Aciman's 2007 novel "Call Me by Your Name" return in this sequel set 20 years later. The novel is being hailed as "an elegant, memorable story of enduring love across the generations."
The Testaments, by Margaret Atwood. This sequel to "The Handmaid's Tale" takes place 15 years after the events of the first book, and will be released on September 10. Pair this with the TV adaptation of the first book, on DVD, available at the Library.
Margaret Atwood fans, please note:  The Sedona International Film Festival will join theaters around the world to present a one-night only theatrical event: "Margaret Atwood: Live in Cinemas" on Tuesday, September 10 at 7 p.m. at the Mary D. Fisher Theatre. Live from the London stage, and with exclusive readings from the new book by special guests, Atwood will be interviewed by broadcaster and author Samira Ahmed. For tickets and more information, please call 928-282-1177 or visit: www.SedonaFilmFestival.org
This autumn, you'll also see new books from Lee Child, Elin Hilderbrand, Stephen King, Paul Theroux, and other popular authors. Happy reading!
Sedona Public Library is a 501(c)(3) nonprofit organization. We are grateful for the support of the City of Sedona, Yavapai and Coconino Counties, businesses and foundations, and individuals like you. Your tax-deductible donation may be sent to: Sedona Public Library, 3250 White Bear Road, Sedona, AZ 86336 or can be made online at www.sedonalibrary.org.