By Tommy Acosta
Sedona AZ (February 5, 2016) – The quality of a movie's soundtrack can either make or break a good film, depending on the integrity of the recorded sound and final mix of
 the soundtrack. The following is an exclusive interview with sound engineer Tim Jessup, a Sedona resident, who engineered and mixed the soundtrack for Now More Than Ever: The History of Chicago, a featured documentary for the 2016 Sedona International Film Festival. He is also the band's regular sound engineer and is currently working on Chicago's next album: Chicago at Symphony Hall: Live With the Chicago Symphony Orchestra.
When did you become a fan of Chicago? 
In 1971, I was 14 years old, and in the eighth grade. I was a young long-haired pot smoking hippy musician playing in a little garage band with friends. I wanted nothing to do with sports because of my musical perspective on life. My aversion eventually got me thrown out of gym class, as I simply refused to participate. I had a definite personality conflict with the gym instructor. The principal of the school was not sure how to rectify the situation, so I was instructed to spend my gym period studying in the school library.
The library had a listening room in the back with turntables, albums and headphones. One of those albums was Chicago II, and I became enamored with the sound of it and the production. I learned how to play Color My World on the piano and soon all of my friends wanted me to teach it to them. Later that same year, I saw Chicago live at the Saratoga Performing Arts Center, north of Albany, NY. I was hooked. I never dreamt that one day I would be working with them. 
What was it like for you working on the Chicago movie?
It is simply an honor to be working with a band that was so much a part of the fabric of my early life and to help them tell their epic story in the most compelling way possible.
After more than 40 years of studio production, I consider myself extremely fortunate to be working with such a musically sophisticated organization. If I had to be mixing contemporary pop music or rap, I would no longer be working in the field I have dedicated my life to. As a Baby Boomer myself, such opportunities to work on great music are rare indeed.
When George Lucas built Skywalker Ranch to produce blockbuster film soundtracks in Marin County, CA, the original website quoted Lucas on its home page stating "Sound is half of the motion picture experience." In Now More Than Ever, The History of Chicago, it's really the songs that are the star of the film. My job as a sound designer and a mixer was to make them translate as true as possible in the cinema environment.
We have achieved wonderful results and the music shines beautifully. The studio recordings sound like a playback on the main monitor speakers in the recording studios they were mixed in. The live recordings sound like the band is performing on stage, playing right behind the screen.
How long have you been with the band?
I began working with Chicago in 2010, the same year that founding member Lee Loughnane had moved to Sedona. At the time, the band was producing a concert video titled Chicago In Chicago, with the Doobie Brothers in 5.1 Surround Sound. The production company wanted Lee to oversee the final mix in Los Angeles. However, Lee wanted to spend precious time at home with his family in Sedona. He asked them to find someone in Sedona who could do the mix locally.
The production company called every recording studio in the local phone book but discovered that no one had experience with 5.1 mixing. Everyone turned them down. Eventually, the band was referred to Mike Lattanzi, who had the most expensive studio in Sedona at the time. Mike also turned the band down, however, I was visiting with Mike in his studio when the call came in. I told Mike I've worked in 5.1 for a long time and suggested we do the project together. And the rest, as they say, is history.
After Mike moved to Nashville, I continued to work on projects for the band, and helped Lee design "The Rig" a portable recording system that travels with the band.
In 2013, I designed and built a world-class 5.1 studio for Chicago in Sedona, which is Dolby calibrated for cinema mixes, as well as for the band's music production.
I recently completed a high-definition mix of Chicago Live, with the Chicago Symphony Orchestra. The double album is the first in the band's nearly 50-year history to feature a full symphony orchestra and was recently mastered by Bob Ludwig at Gateway Mastering in Portland, Maine. 
How long have you been in Sedona and why did you move here?
I have lived in Sedona since early 2000. I had been operating a post-sound studio in Phoenix called Sound Design, Incorporated, since 1995. There I worked mainly with advertising agencies and film producers. My average workweek was about 105 hours.
In five years I created soundtracks for about 30,000 television commercials, as well as film ADR for movies such as Homeward Bound from Disney, Anastasia from Fox Animation, and Nightmare Before Christmas from Buena Vista.
Whenever I had a chance to get away, I would pack up my children and head for Sedona to hike and rejuvenate. I knew I would love to live in Sedona but I couldn't imagine how I could work in my field and support the overhead of my business ($18,000 a month).
But in 2000, the country entered a financial crash, experienced the .COM bust and Y2K and suddenly I lost many bread and butter corporate clients.
I needed to downsize, build a new studio in a smaller, more cost-effective location but by that time 105-hour workweeks had taken their toll and I was simply burnt out.
At the time, I was working on a recording project with author Neale Donald Walsch and we decided to launch a record label for spiritually based pop music. It was my opportunity to escape Phoenix and move my studio to Sedona. So that began the next chapter of my life.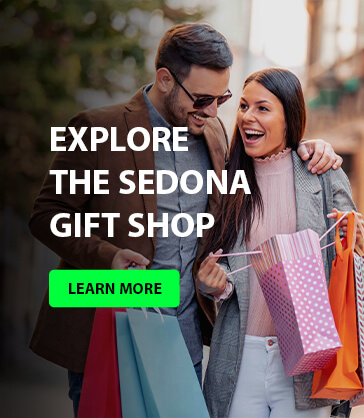 What were some of the things you enjoyed the most while working on the Chicago movie?
What I enjoyed the most in this production was optimizing the sound of each music track and assembling what amounts to a timeline of music recording history. It's very interesting to me to hear how the sound of Chicago's music evolved over time. Each period has a very distinctive sound to it.
During the mid-1970's for instance, the band was recording at Caribou Ranch in Colorado. Like the old Motown records, which all have the same sonic signature sound, so do the recordings that came out of Caribou Ranch.
The studio had its own distinctive sound, which can also be heard on other recordings done there, such as Joe Walsh, Earth, Wind and Fire, Elton John and Dan Fogelberg. When we did the final mix at Deluxe (formerly Todd AO) on the big mixing stage in Hollywood, these songs sounded like they were playing back on the main studio monitor speakers in the control room at Caribou Ranch!
It sounded huge, warm and rich, just like the masters would have in that storied facility. This experience of the music will translate into any standard Dolby certified and calibrated movie theater, such as Harkins. 
What were some of your major challenges in creating an organic sound for the music? 
For most of the music in the film it was easy because the studio tracks were recorded to tape in an exclusively analog studio, long before digital recording came along. So these songs retain that warmth and richness… what you might define as an "organic" sound.
However, the live recordings with the current band, as seen later in the film, were entirely digital recordings, which can sound sterile and thin by comparison. My intention was to enable them to blend with the older analog tape recordings that define the band's sound. 
Over the past five years, the tools of digital sound processing have exponentially evolved to be able to authentically emulate the sound of analog circuitry. Classic analog Equalizers, Compressors, Consoles, even tape recorders are now being digitally modeled down to the individual component or vacuum tube on a circuit board.
So I now have digital emulations of the same exact tools that were used on the old Chicago recordings, going all the way back to their first album. On the Mac Pro computer, I can insert a Studer or an Ampex tape recorder on an instrument and even select the tape type and tape speed.
So I now have control over just how much of a "retro" analog sound I wish to use, and how much or how little noise I want to include with it. It's truly the best of both worlds. You hear a beautiful blend of both analog warmth and digital cleanliness and definition with the sound of Tris's drum solo towards the end of the film.
What other projects of major consequence have you worked with?
I've worked on a number of Grammy Award winning songs over the years. Some most notable of these are Just Once by Quincy Jones and James Ingram, Arthur's Theme by Christopher Cross, All Out of Love by Air Supply and Baby Come to Me by Patti Austin. Other artists I've had the opportunity to work with include: Sheryl Crow, The Isley Brothers, The Gap Band, The Temptations, Gladys Knight, DeBarge, Atlantic Starr, Lakeside, Jorma Kaukonen (Jefferson Airplane and Hot Tuna), Adrian Belew (King Crimson), Randy Meisner (The Eagles), Meat Puppets, Stanley Jordan, Peter Kater and Dominic Miller (Sting).
I also recorded all of the dialogue of Don Ameche, for the character of Shadow the Golden Retriever, in the Disney film Homeward Bound featuring Michael J. Fox and Sally Field.
What is your take on the music of today verses the music of your generation?
I would just like to reiterate how profoundly grateful I am that I am able to work with Chicago and with music that has such complexity, melody, drive and dynamics as their vast repertoire represents. If I were only able to mix music that is contemporary today, I would retire. There is nothing interesting or memorable about it to me.
I can't imagine any of the young contemporary artists I hear today performing songs that could weave themselves into the fabric of their generation's consciousness 50 years from now. The corporate manipulation of the creative process has all but annihilated the concept of "Artist Longevity" that was once the hallmark of major record labels and artists such as Chicago, The Eagles, Billy Joel, Elton John, The Beatles, The Rolling Stones, etc.
I am truly blessed to be able to work with what is authentically musical and original at this time in our evolution as a species. I am also blessed to have lived and worked through the evolution of sound recording over the past 40 years. It is a Holy Grail of experience that still informs my creative choices in the studio today. I consider my work with Chicago to be a grand adventure and I plan to stay on this ride until the end.
To read more about the new Chicago movie featured in the 2016 Sedona International Film Festival click HERE.