By Tommy Acosta —
What is a life anyway? A single "life?" Is it nothing more than a collection of emotions and thoughts, reverberating pain and pleasure, hopes, dreams and fear?
Are we merely meat; flesh and blood creations encapsulating what we believe is a soul?
Or is a single life the microcosm and macrocosm of human life on earth, each one of us a unique representation of who we believe we are and the whole of humanity at once?
We are born. We grow old. We die. Everything we experience is but a dream between those two points.
Or are we manifestations of a Divine Creator, every one of us complete in the image that we were made?
So, we are told.
What are we anyway? Simply put, we are humans. Great and small, short and tall, happy sad, sane or mad. We are the pinpoint of all.
Or maybe that's only what I believe.
Now we look at the war in Ukraine and the thousands of people being killed there every day, each of these living beings being thrown into a meat grinder where the flesh that sausages out is the payment for the profit made by those who wage it.
Think of a loved one, a son, a daughter, father or grandmother, a cousin a friend or a lover.
Cannon fodder they become so those in their thrones can maintain their unholy grip over humanity, profiting greatly from every death sacrificed to their bloody machine.
Here's a little poem I wrote for those with ears that hear and eyes that see. Poems say so much with such few words.
"The Bloody Machine." 
Feed me! Feed me
Cries the bloody machine!
Give me your body,
Your mind your whole being.
Your sweat shall sustain me.
Your blood do I crave.
The flesh from your body
Will keep full my graves.
I'll bend you. I'll break you.
I'll grant you no rest.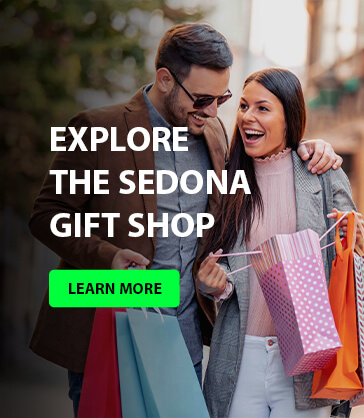 You'll never escape me,
Save be it by death.
Yes. I am feeling a bit morose tonight. I could be writing about TikTok, Trump's arrest tease or AirBnb's in Sedona. Maybe even about the new Mideast war brewing in Iran.
But every-once-in-a-while the reality of the profit-motivated killing of so many by those who profit from war, death, illness, sorrow and misery hits me right between the eyes and I can feel the tears of humanity welling in my heart.
The fullness of the sorrow that sours in my mouth seeing so clear how this element continues to rule the planet with iron fists and cruel hands, grips my heart tonight.
They are just so smart, so powerful, so entrenched — they got it all figured out.
And with the help of Artificial Intelligence, their latest humanity-control tool, they have their entire plan mapped out for the future. 
They are on the brink, the scientist that work for these people, of achieving immortality for them. No Atlas shrugging there.
All of technology is at their disposal and it's only a matter of time before they crack the key to ever-lasting life. 
When they do, they and their spawn will enslave the planet in an unfathomable grip of terror and pain.
Back in the 70s I was watching the news when the devastating realization struck me that these people, this element of humanity, had already won.  
I was an anti-war person and until that point I had thought that we could march and protest to change the world and end all wars. Boy, was I wrong.
Over the last century things have only gotten worse. The profit being made by those selling the killing machines in Ukraine dwarf anything we have known so far as far as profits go for those making money from death.
Which brings me back to that "one single life" and what it means.
It's been reported that close to half a million or more people have been incinerated in the latest war. That's half a million dreams and hopes, souls, single lives that have perished in a bit more than a year.
But it's no big deal to those who profit. They just keep rolling in the dough. Laughing in their thrones, because we are so stupid.
The best any of us can do is to de-program from the constant onslaught of violence, crime, war and hate being pumped into our consciousness through our favorite media devices.
Close our eyes and forget the chaos. Focus instead on ourselves and blissfully stumble through life. Count our blessings and at most, pity those being fed to the Bloody Machine.
But try as I might, my pen refuses to cooperate tonight. Sometimes I can't control it and it spews stuff like the above.
Oh well. At least I feel better after the spewing. Maybe I am not the only one who sees the Bloody Machine. Maybe these words shook the blinders off a single living being somewhere out there reading this.
If so, I am cleansed.