Sedona AZ (February 20, 2017) – It's not too early to mark your calendars for a very special evening in the Tlaquepaque Arts & Crafts Village. On Saturday, April 8, 2017 from 4:00 to 7:00 pm, Tlaquepaque will transport you to the magical countryside of Provence, France, to taste its superb wines, renown cuisine, and experience its arts and music… all in one extraordinary evening. With a tweak of your imagination, Tlaquepaque's massive ivy-covered walls, tall parapets, balconies, and intimate patios will embrace you like a luxury French Villa from sensuous Provence. The event is free (food and wine excluded) and everyone is warmly invited to experience an infusion of French culture!
The gastronomic and entertainment line-up is first class. Enjoy the music and vocals from three outstanding French bands with songs in French and English. Mix and mingle with 12 artists and artisans from the famous region, and for an over-the-top arts demonstration, feast your eyes on a master glass artist creating stunning glass beads and other objects of art. Experience live demonstrations of painting and drawing with a decidedly French flair. And for the discerning palate, sip delicious wines from the award-winning wine country in Provence and savor little bites by a gifted French chef.
If that wasn't enough Sedona's own master chef Walter Paulson of René Restaurant teams up with guest chef Marie Pierre Gall from Provence for the main dining event. Gall has been
distinguished by the Gault & Millau guide for her inventiveness and creativity. Together they will cook the finest regional French cuisine in a "four-hands" partnership. Enjoy a fabulous 7-course dinner with exquisite wine pairings for each course at $175.00 per person, with limited seating at 65. Prepare to have your mind and taste buds blown away as you experience Provence, its marvelous tastes and aromas, like never before. Please contact Rene' at Tlaquepaque (928-282-9225) to reserve a place.
Music and Art Come Alive
Whether performing in the sweet
 underground atmosphere of the 
Quartier Latin's cafés, Marseille's old port streets, or in
 Tlaquepaque, 
everyone is charmed by Belen La Parisienne singing her French classic songs. She will be accompanied by
Jonathan Malnoury on guitar. Also known as Oboe Jo, he is a multi-talented 
musician who will also play his own compositions in a New Age style Oboe.
 Belen and Jo will welcome the audience at Patio del Norte.
Fanny Melili, from "The Voice" (France)
 will be accompanied by Chris'n'Lo,
 vocal, guitar and harmonica. 
In a pop, folk or rock style,
 Fanny sings, both in French 
and English, her own
 original songs and American 
classics.
Fanny will charm you with 
her voice, her famous Yukulele and her on-stage presence, performing in Patio de las Rosas. Be sure not to miss this rising star!

The famous French 
painter and sketch artist Cattaneo
 will be live-action painting while singer and harmonica
player Cadijo 
performs, accompanied by guitarist
 Axel Delanis.
 Cadijo is becoming the go-to artist 
for gypsy jazz, mixing traditional 
jazz, blues, and 
"la Chanson Française." 
The two have performed throughout Europe, Central America, Mexico and the US. The synergy between their music
and artistic creations mesmerize audiences. These art and music performances will take place at Patio de las Campanas.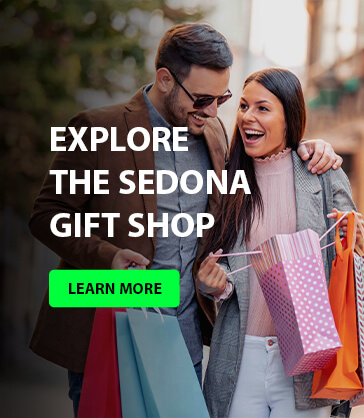 Benou is a wonderfully talented 
glass bead artist living in France. Her work is reminiscent by its colors of the blue turquoise 
used by some Native American artists. She will be creating jewelry and
other pieces during the evening,
 as well as presenting and selling
 her finest works.
 Through her work, a connection 
appears between traditional 
European Murano style and some
 Western arts and crafts techniques.

 Benou will be demonstrating her many talents in front of, and in association with, Kuivato Gallery in Patio Del Norte.


French painter Cairoli has had exhibitions in Paris and many other European cities. His style and his personality make him unique and fascinating. Cairoli will be painting live and presenting his paintings and 
drawings in Patio de las Rosas.
 Get in the mood the evening before during First Friday at the Galleries in Tlaquepaque where Cairoli will enchant you with a spectacular live painting performance, not to be missed. 5 to 8:00 pm at Renée Taylor Gallery.
Wine and Cuisine
Senior winemaker Pierre Duffort has many years of wine making experience in the Côtes de Provence appellation. Since his arrival at Rimauresq, the domaine has won industry-wide recognition for excellence. It was awarded three stars three consecutive years by Guide Hachette. Duffort will be in Patio Azul presenting Rimauresq Rosé "Rimo", giving you the opportunity to buy a glass for $5 or $10 including tapenades by awarded French Chef Marie-Pierre Gall.


Tlaquepaque Arts & Crafts Village is an Arizona and Southwest treasure and for 44 years has delighted visitors the world over. Located at 336 State Route 179 in Sedona, AZ., The Art and Soul of Sedona, Tlaquepaque, is home to 50 shops, galleries and five restaurants, and is located at 336 State Route 179 in Sedona, Arizona. It is open daily at 10:00 am. For more information call (928) 282-4838, visit: www.tlaq.com.