Sedona AZ (December 16, 2017) – The Arizona Community Foundation is proud to announce the establishment of a new fund to support the arts and creative economy in Arizona. Betty Rosenzweig, who passed away last year, and her late husband Newt, were generous and influential Arizonans who helped shape the charitable landscape of the Phoenix community through their professional and philanthropic contributions. As forward thinkers, the Rosenzweigs, ACF's very first donors, made a planned gift through their estate to the Arizona Community Foundation to leave a legacy supporting the community they were passionate about. In honor of the Rosenzweig family, ACF created an endowment to enable investments in arts and culture to benefit Arizona residents and communities. The Newton and Betty Rosenzweig Fund for the Arts is expected to be endowed at more than $14 million over time and will provide over $500,000 in grant funding annually for decades to come.
"Arts and the creative sector are essential to our future prosperity," said Shelley Cohn, Chair of the Arizona Community Foundation Board of Directors. "The Newton and Betty Rosenzweig Fund for the Arts is a unique funding source that will connect the greater arts community with the public and its impact will be apparent for many years to come."
The new ACF fund will strengthen the vitality, impact, and sustainability of the arts sector by focusing on individual artists, arts and culture organizations, creative communities, and the sector as a whole. Grant funding will support arts collaborations, innovations, and partnerships, while providing new and unique investments across the diversity of artists in Arizona.
"The Rosenzweigs' contribution comes at a great moment of opportunity, as many Arizona communities are exploring art-based strategies to advance their goals," said Jaime Dempsey,
Executive Director of the Arizona Commission on the Arts. "Investments in creativity can strengthen communities, fuel innovation, support lifelong learning, and enhance quality of life, benefitting residents statewide."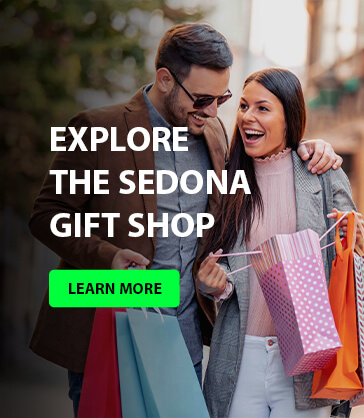 Working closely with arts leaders across Arizona, ACF identified specific gaps in funding for artists and arts organizations. The fund will enable ACF to develop programs that support the Arizona arts sector through prizes, collaborative grantmaking, grant funding, impact loans and other forms of creative capital. Details on specific programs will be communicated in the spring of 2018.
"Newt and Betty understood the many ways in which philanthropy enables essential support for the community," said Steve Seleznow, President and CEO of the Arizona Community Foundation. "The Rosenzweigs were important supporters of the arts during their lifetimes and now their legacy will provide future funding in perpetuity for art initiatives that contribute to the creative and economic strength of our state."
Due to the nature of this fund, ACF will not be accepting direct solicitation for financial support for any specific projects. Details regarding specific programs will be communicated in the spring of 2018.