Sedona AZ – Join us at the Sedona Airport Mesa, one of Sedona's most epic and beautiful viewpoints, for a one-of-a-kind music festival experience featuring music, craft foods and beverages, over 40 artisan vendors, a kids' zone, and more, Saturday, April 2, at Sedona Airport "Area One"  135 Shrine Rd, Sedona, AZ 86336, from 12 p.n. to 10 p.m.
This epic community event will bring live music from some of the Southwest's premier live acts featuring XIXA, decker., The Stakes, Red Light Cameras, Mr. Mudd & Mr. Gold, Sci-Fi Country, and Rivers Run Wild. DJ Station, curated by RecordBar Radio. It's an outdoor MUSIC event that will be one for the ages.  
The experience will include craft food trucks and beverages, local artisan vendor village, kids' zone, and more.
​Hydration provided by Sedona Water Works. Ample parking at event. 
The two top featured bands will be decker, local favorites and a new group called XIXA.
In the simplest terms, decker. (Brandon Decker) is a singer/songwriter based in Sedona, Arizona. A more apt description, however, would be musical mystic. He, himself, describes his sound as psychedelic desert folk, drawing inspiration directly from the vortexes of the red rock mountains and canyons where he resides—an area so widely known for its resounding energy that millions of spiritual travelers flock there every year in an attempt to harness its power.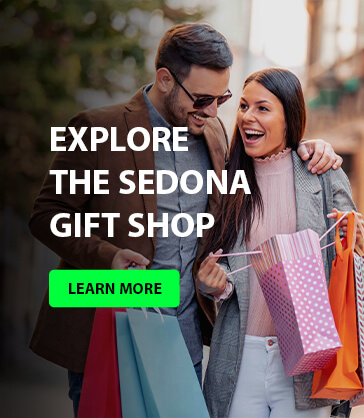 With a handful of self-released recordings to his name that have garnered praise from KEXP, Magnet Magazine and No Depression, decker. signed with revered independent label Royal Potato Family in 2017 to release a 10-song retrospective entitled Into The Red.
In 2018, he returned with a full-length collection of new material, Born To Wake Up. Where previous albums have leaned darker in mood and content, his recent work finds him maturing in his artistic viewpoint, offering more optimism and light across a range of songs like 'In Outer Space & DNA,' 'Awake,' and 'Smudge.' Glide Magazine recently wrote, "decker. is one of the country's most criminally underrated songwriters." With the release of Born To Wake Up, that should all be changing
XIXA Formed in the heart of the deep American Southwest, XIXA are a guitar-slinging six-piece, uniquely attuned to the desert and their Latin roots. Combining gritty guitars, the bumping grind of chicha, and desert blues into a mesmerizing stew. They're also a band whose time had come to define what they call "The New Southwest"-intense, sun-bleached music shot through with an inky gothic horror that scans like the long-lost soundtrack to a cult, macabre B-movie Western.
General Admission:
$44 presale
$55 door
VIP: $100 (limited to 100 tickets & VIP tickets include access to our stage-side VIP tent with lounge seating and food & beverage included)