Sedona AZ (April 6, 2019) – Teri Bays is bringing her one-woman show "Joan Chittister: Her story, my story, our story" back home to Sedona for a one-night performance at the Mary D. Fisher Theatre on Saturday, April 13 at 7 p.m.
Now with images, this performance precedes Bays joining Chittister herself for the prestigious Joan D. Chittister Lecture/Event series in Erie, PA, whose past distinguished guests have included Maria Shriver and Cokie Roberts.
A timely piece, "Joan Chittister: Her story, my story, our story" addresses issues around women, abuse, identity and overcoming adversity. Joan Chittister is an international speaker on subjects of peace and justice.  A co-founder of the Women's Global Peace Initiative, and a radical Benedictine nun of Erie, Sister Joan has authored sixty books on justice, peace and equality and is a courageous and passionate voice in the Roman Catholic Church.  She has appeared with Oprah on Super Soul Sunday as well as NOW with Bill Moyers.
"Joan is a passionate and prophetic voice in the church today. It is the thrill of my life, to play this remarkable woman and speak her inspiring words," said Bays.
One has to see the play to discover the connection between Chittister and Bays.  But as the threads of their lives are revealed, audience members begin to see themselves in the story as well.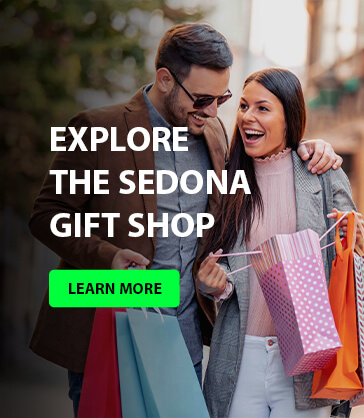 Teri Fiorito Bays — a singer, writer, actress — served as Director of Music and Liturgy at St. John Vianney Church in Sedona for fifteen years, is the solo artist of two CDs and the author of "Through Stained Glass: The priests of my life".  Bays has performed leading roles with FLOC and Canyon Moon Theatre, as well as starring in musicals and in cabaret shows in New York City's iconic The Duplex and Don't Tell Mama's.
In her one-woman play, she weaves the themes of identity, abuse and adversity like threads in a tapestry so we both relate to the characters while also feeling inspired by Chittister's words and wisdom.  Scenes with other characters, all portrayed by Bays, as well as published writing, letters and speeches are all used to tell the story.
Chittister has described the play: "The work is seamlessly, artfully and movingly welded together.  It's a fresh and interesting approach to the notion of the universality of women today.  It has heart and substance….great praise."
Teri Bays' "Joan Chittister: Her story, my story, our story" will be performed on Saturday, April13 at 7 p.m. at the Mary D. Fisher Theatre. Tickets are $20. For tickets and more information, please call 928-282-1177 or to order online, visit www.SedonaFilmFestival.org. You may also purchase tickets at the Sedona Film Festival office and Mary D. Fisher Theatre, located at 2030 W. Hwy. 89A, in West Sedona.