Sedona AZ (October 3, 2018) – Get your story straight! Business owners are invited attend a city workshop to learn how to hook your audience in the first 15 seconds.
The power of a story draws people in and moves them to act: buy products, support a cause, make a new friend, and vote for one candidate instead of another. When it comes to their businesses, though, most owners' natural tendency is to focus on what they're selling instead of why they're selling it and why that matters.
Learn how to tell your business story in a full-day workshop led by master storytellers Christine Bailey, Kiersten Hathcock, and Scott Hathcock, and find out how powerful a story can be in boosting your business. You'll learn how to connect your story to your customers and investors, and how to share it with the world.
You'll leave this workshop with:
The 15-second hooks you'll need to attract potential customers and potential investors
An understanding of the elements of story and how to use them to connect with buyers and investors
Tips for better understanding your own story and how to tell it
Tools and resources for crafting your customer's journey to create customers for life
When and where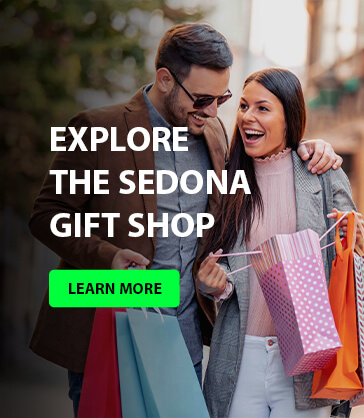 Tell your business story workshop
Friday, Nov. 9
8:30 a.m. to 5 p.m.
Yavapai College Sedona Center
4215 Arts Village Dr., Sedona, AZ 86336
The workshop is free but seating is limited and you must register to attend. Register at sedonaaz.gov/tellyourstory. 
Download the workshop flier. https://www.sedonaaz.gov/Home/ShowDocument?id=35709
The Tell Your Business Story workshop is sponsored by the city of Sedona, Sedona Chamber of Commerce and Tourism Bureau, Moonshot at NACET and Yavapai College Small Business Development Center, and is one of many Sedona Economic Development Department programs designed to help businesses create and keep jobs and opportunities in our community.
The city offers support and guidance on the steps necessary to start a business; links to knowledge and other resources to help establish or grow your business; information about the Revolving Loan Program offered through its partnership with the Verde Valley Regional Economic Organization; and opportunities to learn more about business planning, financial structuring, small business loans, marketing, and training.
Sedona entrepreneurs are encouraged to subscribe to the city's economic development and small business news list to keep up with  news, workshops and training opportunities. Visit sedonaaz.gov/eNotify and choose "economic development" in the News and/or Calendar categories. You can unsubscribe at any time.
Need more information? Contact Economic Development Director Molly Spangler at (928) 203-5117 or mspangler@sedonaaz.gov.