Sedona AZ (August 12, 2014) – Award-winning, world-renowned television star and comedian Jimmie Walker brings brings his "Dyn-O-Mite" stand-up comedy show to Sedona when he performs live on the Goldenstein Stage at the Mary D. Fisher Theatre.  There will be three performances Aug. 22-24, presented by the Sedona International Film Festival.
Rising from the streets of New York's ghettos to television superstardom, Jimmie Walker personifies the great American success story. His catch phrase "Dyn-o-mite!" is part of the modern vernacular, and he became such a major celebrity in the 1970's that Time Magazine named him "Comedian of the Decade."
Born in 1947, Jimmie was on stage at the African Room in Manhattan by 1969 along with a few other up and coming talents, including Bette Midler, David Brenner and Steve Landesberg. Brenner was the first to get his big break and then helped Walker and the others, moving them all to Budd Friedman's Improv in New York where they occasionally got some valuable stage time. To top it all off, Walker spent a year as the youngest MC in the history of the world famous Apollo Theater in Harlem.
In those early days, doing "The Tonight Show" was a direct line to the Big Time. Jimmie's first guest shot was successful beyond anyone's expectations. Dan Rowan, who had seen the show, immediately flew Jimmie to Los Angeles to guest on a "Laugh In" special. That was followed by a second guest spot on "Jack Paar", and a contract with CBS to perform each week as the audience warm-up for the sitcom "Carlucci's Department."
Spotted by the casting director for Norman Lear of "All in the Family" fame, Jimmie accepted a part in Lear's new urban-styled comedy series, "Good Times." The role of the broadly strutting, wisecracking J.J. Evans would launch him into television superstardom. "Dyn-o-mite!" was the phrase that made him famous nationwide. As "Good Times" enjoyed a six year run, Walker's fame grew exponentially. He was the first winner of the NAACP Image Award, and won a Golden Globe nomination for Best Supporting Actor in a Comedy Series.
Even with his demanding television schedule, Jimmie continued to appear as the headliner at top comedy clubs, including the world famous Comedy Store in Los Angeles. His joke writing team included a young David Letterman, Jay Leno and Byron Allen.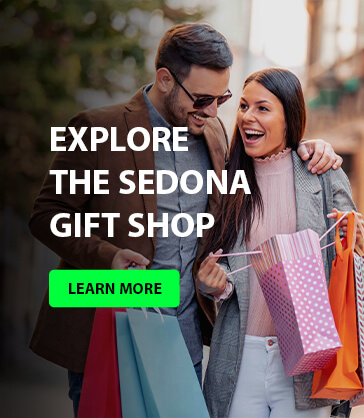 Walker's television work would lead to movie roles, like boxer Bootney Farnsworth in "Let's Do it Again," co-starring with entertainment luminaries Sidney Poitier and Bill Cosby. Jimmie also released a smash comedy album, "Dyn-o-mite!" that went gold. When "Good Times" ended in 1979, Aaron Spelling offered Walker a starring role in the short-lived "B.A.D. Cats" and returned to cast him again in 1983 in "At Ease", an ABC series about a bunch of United States Army misfits. He also landed choice roles in films like "Airplane!" and "Airport '79", and was a regular on television shows like "The Love Boat" and "Fantasy Island". In recent years he's made scene-stealing appearances on "The George Lopez Show", "Everybody Hates Chris" with Chris Rock, and "Scrubs".
But despite all Jimmie's success on the big and small screens, stand-up comedy remains his first love. Walker currently tours the country 35 to 45 weeks a year performing live, and guesting on game shows and late night television. In his spare time he writes scripts for TV and movies, and continues to enjoy a comedy career now approaching five decades.
There will be three performances of Jimmie Walker's comedy show Aug. 22-24. Showtimes will be 7 p.m. on on Friday and Saturday, Aug. 22 and 23; and a 2 p.m. matinee on Sunday, Aug. 24. Tickets are $20 general admission and $17 for Film Festival members and students. All tickets include a meet-and-greet with Jimmie Walker in the lobby after the show.
Visit www.SedonaFilmFestival.org for tickets and performance information or call 928-282-1177. Both the Sedona International Film Festival Office and the Mary D. Fisher Theatre are located at 2030 W. SR 89A in West Sedona.