Prescott AZ (January 13, 2021) – Note: In both the incidents shared today, electronic location services provided a critical lifeline to connect those stranded and injured with YCSO rescue teams and medical personnel. Cell phones, even if available, would likely be useless due to a lack of cell service in these remote locations. As we have recommended several times in the past, a personal locator beacon (PLB) may be a lifesaver when you are in remote locations such as described in these cases. See https://www.sarsat.noaa.gov/emerbcns.html for details on emergency beacons and how they work. 
Additionally, carrying potential lifesaving supplies on a REGULAR basis in your vehicle is highly recommended. Items include, dry food and snacks, water, matches, blankets, extra clothing, first aid kit, light, knife and a whistle. And it is very important to let someone know your off-road travel plans including location timeline and expected return date. If you are using a PLB, many of these devices offer the option of tracking and communication to a family member or friend while you are out in remote areas. 
As always, Sheriff Rhodes and our Forest Patrol deputies remain indebted to our dedicated search and rescue volunteers who, at a moments notice, do not hesitate to help under any weather conditions or circumstances. 
On January 9, 2021, at around 2 PM, YCSO dispatch received a report from a US Air Force Rescue Coordination Center regarding an emergency locator beacon giving GPS coordinates to a remote area southwest of Cleator, Arizona. No further information was provided. A YCSO Forest Patrol deputy was sent to the area and during his response, 2 more beacon activations were received indicating movement. The Yavapai County Search and Rescue Team (YCSRT) Quad Unit was called out to assist. Upon arrival in the Cleator community, a call was received from a man who stated his companion had fallen about 20 feet into a mining dig, landing on his head. The victim sustained neck injuries and was in extreme pain as they were driving out to seek help. They eventually had to stop at a rugged creek crossing due to the victim's pain.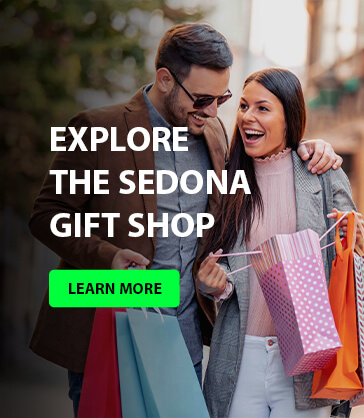 At this point, members of the Quad Unit arrived and were able to stabilize the victim's neck and spine. Mayer Fire personnel and the DPS Air Rescue helicopter were called to assist. The DPS helicopter landed nearby and the flight paramedic oversaw the placement of the victim on a backboard for airlift to a hospital. His condition is unknown currently.
Around 3:30 PM on January 10, 2021, an electronic notice of airbag deployment involving a white Toyota Landcruiser was received by the YCSO dispatch center. The location was on the east side of Mingus Mountain between the communities of Jerome and Cottonwood – see satellite map image. No additional information was provided. The YCSRT Backcountry Unit, a YCSO Forest Patrol Deputy, along with fire personnel began heading to the area.  
The Forest Patrol deputy was able to locate two subjects just before 6 PM on a very narrow two track forest service road as they were utilizing a warming fire between them. The deputy learned that their vehicle had rolled off the roadway, coming to rest several hundred feet down the mountain. They were able to get out of the vehicle and climb back to the roadway. Their cell phones could not be found, and they had no extra supplies with them. Both had sustained bumps, bruises, and cuts but were otherwise in good condition. They refused transportation to a hospital.