Sedona AZ (June 13, 2019) – Esteban and Teresa Joy bring their original flamenco guitar sounds and violin groove back to the Sound Bites Grill Showroom, June 15th & June 22nd at 7pm!  Esteban's flamenco groove is highly complimented by Teresa Joy's eloquent violin playing.
Together this father-daughter duo brings classy musical flavor to your Sedona performing arts experience. Esteban and Teresa Joy have a home stand at Sound Bites Grill and will bring their unique flamenco soul guitar and sweet violin tones to your heart and ears. The two perform with Grammy award winning drummer Joe Morris and Raul Yanez on keys.
Esteban has recently been recording new songs and new YouTube videos and continues to create amazing music. He will be bringing some of his new releases to these summer concerts.
Teresa Joy performs periodically at the Spanish shopping village Tlaquepaque in Sedona. You will be able to hear the talent there and get info about the concerts. This is where Esteban performed many years ago in the beginning of his career and the plaza has a lot of warm memories for both of them.
Esteban's name was given him by legendary classical guitarist Andres Segovia, who called him "Esteban" during his years of study with the master in Spain (1974-1978) and in the United States. Born Stephen Paul in Pittsburgh, Pennsylvania, son of a steel mill worker, Esteban saw his first guitar in a shop window when he was 8 years old. His uncle bought it for him and Esteban says, "It never left my hands."
From that moment on, he focused on the guitar, teaching himself to play and practicing every spare moment. Esteban's dream was to be able to express his deep inner feelings through his music. Esteban and Teresa have a reputation of captivating audiences each and every time they perform at SBG! The sonic impression they leave with the people makes quite an impact. This is why the Esteban Teresa Joy shows are almost always sold out.  
Teresa Joy began her career at age 4. She enrolled in Mandell's Suzuki Violin school at age 5 and, at age 7, began studying with noted violinist Moshe Bukhspan. By age 12, Teresa had performed at Carnegie Hall with the Metropolitan Youth Symphony, at the Heritage Square Concert Series for Accomplished Suzuki Violin Students and, regularly, with the Arizona Metropolitan Youth Symphony.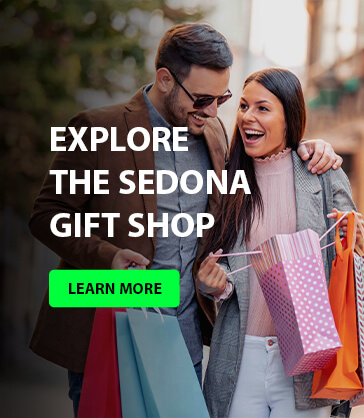 Teresa made her recording debut at age 15 with guitarist Esteban on "What Child Is This?", from New School of the Arts in Scottsdale, Arizona, Teresa attended the International Academy of Design and Technology and graduated with an Associate's Degree in Digital Production.
Since 2004, she has toured the country and performed live on television with Esteban, notably in the PBS Special "Flame Flamenco and Romance". She has also recorded over a dozen albums with Esteban, these albums charting over 100 times on the Billboard in various categories. Teresa's soulful and engaging style has captivated audiences at several of the country's largest venues including Red Rocks, Colorado and at Severence Hall with the acclaimed Cleveland Pops Orchestra.
Teresa engages the moment while she is playing violin. She feels lifted and gifts the audience a highly memorable sonic experience.
Esteban and Teresa Joy continue to put on stellar performances at Sound Bites Grill. They engage the always packed house and leave the audience with musical memories that last a lifetime!
Call and Reserve your tickets for one of these two amazing nights. Doors open at 5:30 p.m. for dinner and the show begins at 7:00 p.m.
Sound Bites Grill is located at the Hyatt Pinon Pointe Shops in uptown Sedona. The entertainment restaurant is open for lunch and dinner daily from 11:30 a.m. to 9 p.m. and Friday and Saturday evenings until 10 p.m. If you chose not to sit in the show room where the music is performed they have seating in their main dining room and on the patio with red rock views.
For more information and tickets call 928-282-2713 or visit www.soundbitesgrill.com
Artist: Esteban and Teresa Joy Sedona Concert
When: Saturday, June 15th & Saturday, June 22nd 7pm sharp!
Where: Sound Bites Grill 101 State Route 89a, Sedona Az
Ticketed Event: 928.282.2713
Website:  www.soundbitesgrill.com