By Pat Jansen, President of the Board of Trustees
Sedona AZ (December 18, 2015) – Greetings and happy holidays to all from the staff and Board of Trustees of the Sedona Public Library!
This is such a wonderful time of the year! Beautiful lights, the smell of fresh-baked goods, inspiring religious services, and well wishes from our family and friends surround us.  In keeping with this season of giving, I have chosen to focus this article on the many ways you can support your library, not just at year-end but also throughout the year.
The Library continues to be one of the most utilized resources in our community.  Last year over 200,000 people walked through the doors of the Sedona Public Library to listen to world-renowned speakers and musicians, attend children's programs, view an art exhibit, or learn about new technologies.   Unlike years ago, today's library offers far more than just access to books and a quiet place to study and to conduct research. 
The Sedona Public Library offers over two million items, accessible through the Yavapai Library Network, to all our patrons.  We host over 900 programs throughout the year for children, teens, and adults.  We provide meeting space to over 50 nonprofit groups.  We offer free Internet access and computer classes.  Best of all, our services are absolutely free of charge. 
The Library receives basic operating funding from Yavapai and Coconino Counties and from the City of Sedona as well as significant support from the Friends of the Library. However, we really need your support all year long to continue to enhance our services, maintain our facility, and keep up with rapidly changing technology.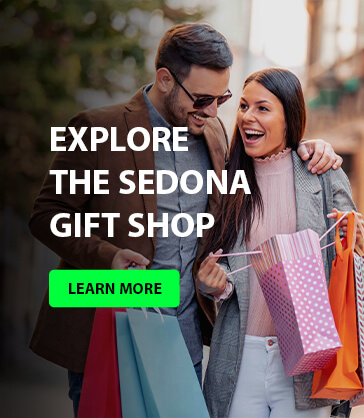 There are many ways to support the Library.  Volunteering is a great way to donate.  The Sedona Public Library could not function without our volunteers. Over 160 volunteers currently donate thousands of hours annually to provide valuable assistance to the staff and patrons of the Library. Volunteering offers individuals an opportunity to develop lasting friendships and to feel genuine satisfaction in a job well done.   Opportunities for volunteering include circulation, technical services, interlibrary loans, children's programs, and book sales and donations. 
Hopefully, you will consider giving us a year-end, tax-deductible donation.  We pledge to put your gift to good use.  Another opportunity to give is to join the Friends of the Library to help sustain and enhance our library services.  You might consider giving a donation as a tribute to someone who loves the Library or buying a leaf on the Grandparents Tree. 
Finally, you might consider including the Sedona Public Library in your estate planning. You can add the Library as a beneficiary in your will, set up a charitable remainder trust, or even establish a charitable gift annuity. You should contact your financial advisor or estate attorney for details.  Please contact Jennifer Perry at jperry@sedonalibrary.org, call (928) 301-0166, or visit our website www.sedonalibrary.org for details regarding any of these opportunities for giving.
From all of us at the Sedona Public Library, we wish you a very happy, healthy, and prosperous New Year! By working together, we will continue to educate and energize our community.