Sedona News – On Sunday, November 26, 2023, the Museum Store at the Sedona Heritage Museum is thrilled to participate in Museum Store Sunday, an annual holiday shopping day supporting cultural institutions and their stores. This year, more than 2,100 museum stores representing all 50 states and the District of Columbia, 25 countries, and five continents will celebrate Museum Store Sunday and offer unique gifts for the holiday season—with all purchases supporting its parent institution and the artisans and craftspeople who create many of the gifts found in museum stores.
The Sedona Heritage Museum is offering 10% off all purchases in the Museum Store on Museum Store Sunday.
"We are excited to participate in Museum Store Sunday!" says Nate Meyers, Executive Director of the Sedona Historical Society and Sedona Heritage Museum.  "Museum stores across the country, around the world, and right here in your community offer unique gifts for young and old alike.  This annual tradition offers a great opportunity for people to do their holiday shopping knowing they are supporting an important Sedona educational institution."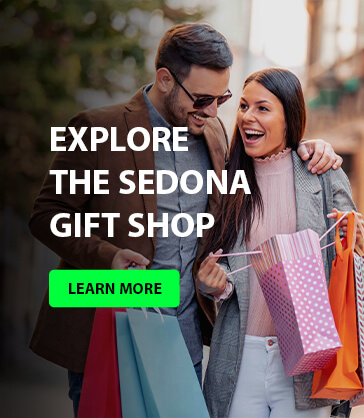 Patricia Sampson, President of the Museum Store Association's Board of Directors, continued, "Museum Store Sunday is an opportunity for the community to support their local cultural institutions simply by doing their holiday shopping at their museum stores.  Patrons will find a collection of unique, educational, and creative items in these museum stores – gifts you can't find anywhere else, and gifts that everyone on their list will love.  By shopping on Museum Store Sunday, you'll not only find the perfect holiday gifts for your friends and family, but you can also know that your dollars are directly supporting the cultural institution's mission and programs.  It's a way to shop consciously, shop smart, and shop local."
Shoppers can look forward to Museum Store Sunday as the global annual day to "Be a Patron" and support museum stores and their missions worldwide.  While there is only one Museum Store Sunday each year, everyone is encouraged to "Be a Patron" of museums and museum stores all year round.
The Sedona Historical Society operates the Sedona Heritage Museum located in Jordan Historical Park, 735 Jordan Road in Uptown Sedona, Arizona.  Open daily 11 am – 3 pm.  For more information call 928-282-7038 or visit www.sedonamuseum.org.