By Anne Marie Mackler, Development Director
Sedona AZ (November 9, 2018) – As we rush into another busy holiday season, please remember a day that may too often fall between the cracks: Veterans Day. This important public holiday is held on the anniversary of the end of World War I (November 11) to honor US veterans and victims of all wars. This Sunday (or Monday, when it is officially observed), please remember to thank veterans you know, and their families, for their contribution to our country.
Sedona Public Library is proud to be an official partner with the Library of Congress Veterans History Project in Sedona. In fact, you will soon find the Library's 2018 annual report in your mailboxes where we feature an important giving story based on the Veterans History Project. We highlight Jolene Pierson, a dedicated Library donor and volunteer for our local Veterans History Project.
Jolene was inspired to volunteer after the 2004 death of her stepfather, Major Fred Charles Bretcher, Jr., U.S. Army Air Corps, a WWII test pilot. She knew that he had an important and unusual career and had flown the first flight of the Northrop "Flying Wing," but she wished she knew more about his service.
Since 2007, Jolene has managed the Veterans History Project at Sedona Public Library where trained volunteers conduct interviews with veterans who served in conflicts from World War II to the present. "We have heard some remarkable stories of personal sacrifice and endurance; humor and sadness; loneliness and adventure; travel and education; friendships made and careers influenced and enhanced," Jolene said.
Jolene has interviewed nearly 250 veterans at the Library so their families and the public can access their personal stories. In 2013, the monthly Coffee with a Veteran program also began at the Library, another opportunity for the public to learn veterans' stories. Jolene says, "My personal goal is to interview every single eligible person in Northern Arizona."
Several local veterans who participate in the program appreciate the Library's partnership. Clint Lisk, U.S. Air Force, Vietnam '68–'69, appreciates that the Veterans History Project provides personal stories for future generations. "If we don't tell our story, in our own words, someone else will, and they will probably get it wrong," he said.
Daniel Aragaki, U.S. Army, Vietnam '67–'68, believes Sedona Public Library is a great location for the Veterans History Project. "There are many veterans and civilians from the Verde Valley who took part in the war effort. It's important to have their stories preserved for future generations."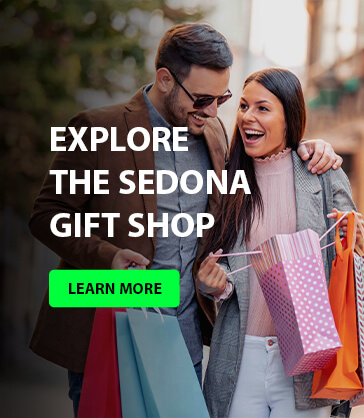 Jolene explains that for every soldier on the front lines of conflict, there were nine others who supported that soldier, including civilians involved in war efforts such as defense industry workers, flight instructors, medical volunteers, etc. The stories of those who served behind the scenes are also an important part of the record.
The trained volunteers interview veterans privately in the Quiet Study, and the recording is transferred to DVDs: one for the participating veteran; one for the Library of Congress; and two are retained at Sedona Public Library. These copies are available at the reference desk and may be viewed on the library's computer.
If you or a veteran you know are interested in participating in the Veterans History Project, or if you would like to volunteer, please contact Jolene Pierson at sedonajcp@hotmail.com. For more information on the national Veterans History Project, visit the Library of Congress at www.loc.gov/vets
The Library is able to offer this, and other high-caliber programs because of support from individuals like you, support from the City of Sedona, the property tax dollars we receive from Yavapai and Coconino Counties, and support from Friends of the Sedona Library. Thank you!
Please remember the Library and all of its free programs, services, and resources when you consider your year-end giving. In fact, consider a monthly gift to help the Library build sustainable revenue; we've made it easy at sedonalibrary.org/donate.
Finally, please join the monthly "Coffee with a Vet" program at the Library, held on the second Friday of the month from 10 a.m.-12 p.m. in the Library's Si Birch Community Room. All are welcome.