Sedona AZ (January 8, 2013) – Studio Live is hosting a unique day dedicated to forward-looking concepts of spirituality and human development January 20th at 9:00 am. Carpe Diem – Spirituality Beyond 2012 will feature four leaders on various forms of personal as well as group practice of spirituality and integrative development in all areas of life. Tickets are $25.00 general for this day of sharing.
Four highly respected individuals will present and lead discussions of new and exciting concepts concerning spiritual and personal development Each of these speakers, having journeyed through their different paths in life which have evolved into their own spiritual search and knowing, will give presentations which involve discussion and Q & A time in Studio Live's unique informal setting. There will be two ten minute breaks as well as a one hour lunch break.
This exciting day of spirituality is being presented in alliance with Verde Valley Caregivers, with part of the day's proceeds going to fund its work to support over 1600 seniors who live independently with the aid of area volunteers.
Beginning the day with a 9:00 am presentation, interfaith minister and former Catholic nun Barbara Mayer will present an interactive discussion on the shift away from organized religion to more personal forms of spirituality. With extensive knowledge of religions and spiritual practices from all areas of the world, Mayer is a proponent of personal and group meditation as well as living with greater integration of all aspect's of one's life, away from divisive labels and dogmatic dictates which have driven many to check "None of the Above" when asked to name their religion of choice.
A spiritual facilitator, meditation guide and Reiki Master, Mayer promotes direct experience and personal encounter with the God Source beyond limiting and often devisive religious concepts. " We are living in one of the most exciting times in the history of the human species," she writes. " From new studies of the brain to using higher awareness and consciousness, this is our time and our challenge to bring the world into a more positive and inclusive way of living." A prize winning poet and teacher, Mayer is a continuing presenter at OLLI and the author of Beyond Religion – The Personal Search for Truth and a spiritual allegory, Living the Gift – A Unicorn's Journey into Spirit.
The morning's second presenter is well known to Sedona audiences for his music and recording as well as spiritual study. Chris Spheeris also offers workshops on spiritual practices geared to assisting participants to become clear conduits who enable inspiration, creativity, true identity, instinct, vitality and a sense of purpose. The work involves a reorientation of "who we are" and where one's true inspirations, thoughts and motivations originate.
An exceptional teacher and facilitator, Spheeris becomes a mirror back to the individual and enables one to find and appreciate his or her self as well as others. He offers the possibility of being one with everything and realizing one's true identity and purpose through exploration of deep emotional areas and personal reverence. Many who are familiar with Spheeris' many recordings and live performances will attest to the spiritual qualities of his albums which include Maya, Mystic Traveler, Enchantment, and Dancing With The Muse. Parts of his inspirational writing include comments such as "Healers come in ALL forms, from the perspective of awareness. Life is continually healing itself, and from the perspective of awareness, everything is already healed". Also, "Just beyond your story, you will meet yourself at the gates of Heaven. There you will behold a most glorious and most humbling sight."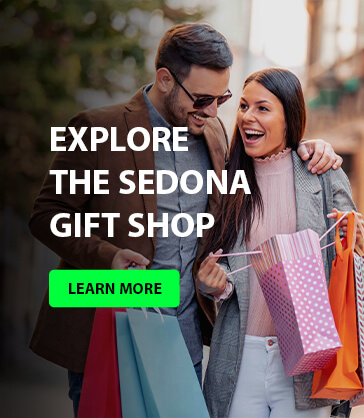 After the lunch break Sherab "Shey" Kandro will lead the afternoon's presentations. Kandro is an artist, philosopher, and speaker whose deepest wish is to nourish and inspire the hearts and minds of others through paintings, sculpture and philosophical reflections. These concepts are found in her art, spirituality and her experiences of modern life. She invites all to come alive through their own journey through the power of mindfulness and intentionality, exploring the transformative power of Universal Love and Compassion.
Sherab was a Buddhist nun in the Tibetan tradition for 15 years, and her art and philosophy express a blend of Eastern and Western spirituality and culture. In her paintings she uses the neo-impressionist style of pointillism — tiny dots of color creating rich and vibrant imagery — to follow her Buddhist vow to return again and again until all suffering ends, with each stroke of her brush holding a prayer of compassion. "Shey" is an artist in residence at Goldenstein Gallery and conducts workshops including at New York's Omega Institute. She is committed to standing in her truth, opening her heart with an invitation to step into a world of color, symbolism, mysticism, reflection and discovery. She has also been named Sedona's "Favorite Artist".
Concluding this unique day of inspiration, discovery and spiritual growth, one of Sedona's most well known speakers, Paul Friedman, will offer "The Best of Times: Navigating the Past, Present, Future, Nondual and Evolutionary Time". With a doctorate in communication and experience as a leader in the Human Potential movement – from the National Training Laboratories in Bethel, Maine to the Esalen Institute of California, he has served as director of the Human Relations program at the University of Kansas, focusing on conflict resolution. He also founded the Leadership Studies program at that university. Friedman has written seven books and has led Sedona Mediation Services, participated in OLLI's Lunch and Learn program, has led many experiential workshops, and is a leading voice on the Sedona Citizens for Civil Dialogue, Integral Sedona, and other area programs.
"The quality of everyday life is determined by our perspective on time," Friedman writes. "Yet most of us don't know how we navigate time, what our dominant time zone is, what options we have, and how we can change and enhance our time perspective. Time is the water in which our stream of consciousness flows. Yet, despite its centrality in our lives, few recognize the ways we can orient ourselves toward time and what happens when we turn one way or another in time."
Books, recordings, and other material from each of the day's speakers will be on sale in the Studio Live lobby throughout the day.
For more information please contact the Sedona Performing Arts Alliance/Studio Live at (928)282-0549. Tickets are available online at www.studiolivesedona.com or at the Studio Live box office located at 215 Coffeepot Drive in West Sedona.
The Sedona Performing Arts Alliance is a nonprofit organization, 501(c)(3) that serves as a catalyst for community development through quality arts programming. We are dedicated to the advancement of the performing arts through education, live performance and artist support.