Sedona AZ (September 5, 2019) – In August 2018, The Sedona Chamber of Commerce & Tourism Bureau joined forces with the City of Sedona, Sedona Compost, Keep Sedona Beautiful and the Sustainability Alliance to launch Straw Free Sedona, a campaign that encourages local businesses and their patrons to cease use of plastic straws.
One year after the launch, 52 businesses have pledged to stop using one-time use plastic straws; a small step towards a more sustainable Sedona. Reports have shown that in one year, more than 1-million one-time use plastic straws have been eliminated in Sedona! Thanks to the following participants:
89Agave
A Spa for You Sedona Day Spa
A Sunset Chateau
Agave Highlands Golf Course
Alma de Sedona Inn
Amara Resort & Spa
Black Cow Cafe
Briar Patch Inn on Oak Creek
Cake Couture Coffee & Dessert
ChocolaTree Organic Oasis
Cream & Cake Couture
Cress on Oak Creek
Cucina Rustica
Dahl & Di Luca Ristorante Italiano
El Portal Sedona Hotel
Etch Kitchen & Bar
Gerardo's Italian Kitchen
Golden Goose American Grill
Hideaway House
Hilton Sedona Resort at Bell Rock
Holiday Inn Express Sedona – Oak Creek
Indian Gardens Cafe & Market
L'Auberge de Sedona
Local Juicery
Mariposa Latin Inspired Grill
Orchards Inn
Oaxaca Restaurant & Rooftop Cantina
Oregano's Pizza Bistro
Pisa Lisa
PJ's Village Pub
Plant 2 Platter
Poco Diablo Resort & Spa
Ramsey's Rocks and Minerals
Red Rock Gelato
Reds
Rene at Tlaquepaque
SaltRock Southwest Kitchen
Secret Garden Café at Tlaquepaque
Sedona Beer Company
Sedona Golf Resort
Sedona Pizza Company
Sedona Poké Company
Sedona Rouge Hotel & Spa
Sedona VegFest
Sedonuts
Shadow Rock Tap + Table
TC's Bar and Grill
Thai Palace Uptown
The Hudson
The Melting Point
Village Lodge
Whole Foods Market
Thank you to the following businesses who have eagerly jumped on this Sustainable Tourism Plan tactic. This is just the beginning! By August 2020, we hope to have 75 businesses cut single-use plastic straws from their inventory. If requested by a customer, businesses are offering straws made from paper, bamboo, avocado pits, or selling $.80 stainless steel straws. There are many affordable alternatives.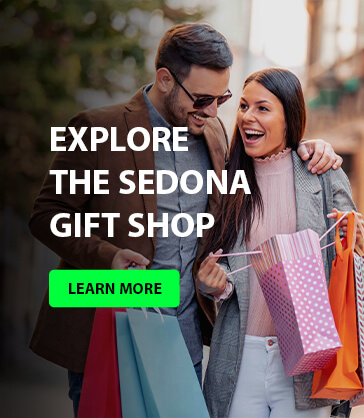 Although the elimination of plastic straws is a small step towards less waste on land and in the water, there are many more initiatives that can be put into action; such as decreasing the use of plastic bags and Styrofoam containers. Perhaps your home or business can work towards zero-waste or use your food waste to compost a new vegetable garden. What initiative will you lead for a brighter future??
Learn more about joining the #StrawFreeSedona movement at StrawFreeSedona.com.