Production from Canada's renowned festival makes big-screen debut at Mary D. Fisher Theatre
Sedona AZ (May 13, 2015) – The Stratford Festival's renowned new production of "King John" makes its Sedona big-screen debut on Sunday, May 24. The Sedona International Film Festival hosts the high-definition premiere from its home in Canada's prestigious festival. There will be one show at 3 p.m. at the festival's Mary D. Fisher Theatre.
King John of England is visited by an ambassador from King Philip II of France, who demands that John relinquish his throne in favor of his young nephew Arthur, the son of John's deceased elder brother, Geoffrey, and Constance, the Duchess of Brittany. Defying this challenge to the legitimacy of his rule, John declares war on France. Meanwhile, John is asked to resolve an inheritance dispute between two brothers, Robert Faulconbridge and his sibling, Philip, whom Robert believes to be the bastard son of John's predecessor, King Richard I (commonly known as "Coeur-de-lion" or "Lionheart").
John offers Philip, "the Bastard," a knighthood if he will give up his claim to the Faulconbridge estate and follow him instead to the wars in France – a proposal that Philip readily accepts. Every war, however, takes unexpected turns, and as it turns out, France is not the only enemy with whom John will have to contend.
Excommunication, attempted atrocity, rebellion and assassination all contribute to a political and personal turmoil that finds devastating expression in an anguished mother's grief for her son.
Tom McCamus's portrayal of King John was hailed by critics as both riveting and daring. One of Canada's most versatile actors, he has given Stratford audiences a string of powerful performances, including Iachimo in Cymbeline, Jim Casey in The Grapes of Wrath, Le Vicomte de Valmont in Dangerous Liaisons, Antonio in The Merchant of Venice, Vladimir in Waiting for Godot, and the title role in Richard III. Seana McKenna's heart-breaking portrayal of Constance in "King John"is the latest in a string of unforgettable performances. During her distinguished career, Ms McKenna has played almost all of Shakespeare's leading ladies.
Critics are raving about "King John":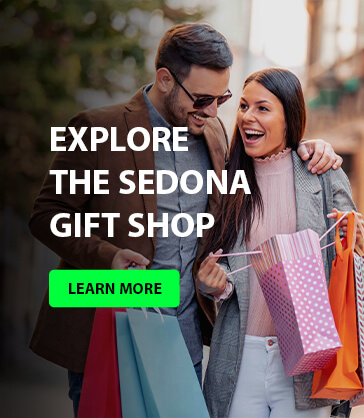 "Truly electric…the political machinations are delicious!" —Toronto Star  
"Director Carroll, who was nominated for two Tony Awards this year, has turned King John into the season's must-see for Shakespeare aficionados." —Montreal Gazette
"If you have been longing to encounter greatness in the theatre, it's waiting for you at the Stratford Festival." — Richard Ouzounian, Toronto Star
The Stratford Festival has been setting the standard for classical theatre in North America for more than 60 years. With the works of Shakespeare at its core, this acclaimed repertory theatre presents a seven-month season of a dozen or more plays in four venues, along with a Forum of events to enrich the play-going experience.
"King John" will be shown at the Mary D. Fisher Theatre on Sunday, May 24 at 3:00 p.m. Tickets are $15, or $12.50 for Film Festival members. Tickets are available in advance at the Sedona International Film Festival office or by calling 928-282-1177. Both the theatre and film festival office are located at 2030 W. Hwy. 89A, in West Sedona. For more information, visit: www.SedonaFilmFestival.org.