By Anne Marie Mackler, Development Director
Sedona AZ (December 14, 2018) – It's here! Sedona Public Library has opened its permanent and public early literacy project: StoryWalk. Now you can stroll with your kids through Sunset Park and read the pages of the children's book  In the Middle of Fall by Kevin Henkes.
Residents and visitors alike are welcome to enjoy this children's story book while walking along the half-mile, paved, accessible path where every thirty feet you will find another frame showing two more pages of the story. Each of the eighteen frames also offers a tip for how adults can help young readers engage in the story.
This free project combines favorite Sedona activities—walking and reading—making it a perfect match for the Sedona Public Library. StoryWalk is a trademarked project that has inspired children and adults to read together in all 50 states and 11 other countries.
A dad was spotted on the StoryWalk last Sunday with his two young children. Our Youth Services Director, Karen Mack, spoke with him and he said that it was as if the kids were on a treasure hunt. "They can't wait to find the next set of pages." He was also impressed with the literacy tips. Overall, he said, "It's beautiful."
The target audience for StoryWalk includes in-home child care providers and families with small children. Sedona Public Library hopes to reach the youngest children of the youngest parents, giving parents another opportunity to be their children's first and best teacher.
Arizona suffers low test scores for elementary and high school students and low literacy rates for all ages. Early, public access supporting the fun and importance of reading is one of the most successful ways to improve literacy levels in a community. In perfect alignment with its mission, Sedona Public Library enthusiastically embraces the opportunity to offer another premier program to the community and to help children read more, and read well.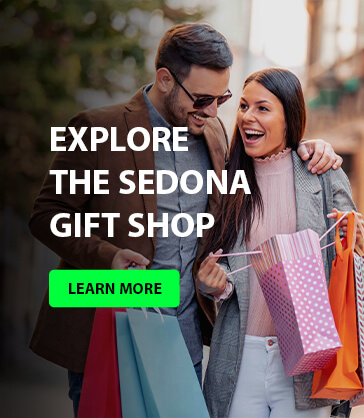 StoryWalk serves as an extension of the Library, and we encourage local schools, businesses, and other groups to visit StoryWalk exhibits and submit group comments. Schools might consider having students write letters to the Library expressing their response to the exhibit.
Please share your StoryWalk experience on social media with photos, comments and suggestions or contact the Library directly. Your input is vital to the growth and success of this project, and you can enjoy StoryWalk year round with new story exhibits four times a year.
StoryWalk is made possible through a partnership with the City of Sedona Parks and Recreation and Public Works Departments, as well as the generosity of donors who prioritize literacy, fitness, and Sedona's landscape: Goldenstein Gallery, the Arizona Community Foundation, and the Langston Family Foundation. Thank you for helping bring StoryWalk to Sedona!
Please remember the Library and all of its free programs, services, and resources when you consider your year-end giving. In fact, consider a monthly gift to help the Library build sustainable revenue; we've made it easy at sedonalibrary.org/donate.
(StoryWalk is trademarked by Anne Ferguson of Montpelier, Vermont and developed with the support of Kellogg-Hubbard Library.)