By Karen Mack, Youth Services Librarian
Sedona AZ (July 3, 2020) – StoryWalk is ready and waiting for you at Sunset Park.  Children and adults will love the new book about a little boy being totally enthralled with the natural world as he watches from his window. 
As you read "Little Green" by Keith Baker be sure to have your child look for a tiny caterpillar on every page.  Many local families visit StoryWalk often, finding different things to talk about each time.  It has become an outdoor habit that is building a fond memory.  The trail, which takes you over 2 bridges, loops back to the park and provides about 15 minutes of walking and reading outdoors.  
It's hard to believe that a mere two years ago the Library piloted this literacy project at Sunset Park with a shoestring budget and a lot of enthusiasm. That first StoryWalk exhibit, funded by Goldenstein Gallery, consisted of laminated storybook pages hung with O-rings along the chain link fence in the northwest corner of the park.
It wasn't too difficult to convince additional funders that this notion of bringing literature outdoors was a really good one. With the support of the Arizona Community Foundation, the Langston Family Foundation, and the City of Sedona, StoryWalk is now a permanent literacy activity.
StoryWalk® is an idea first developed by Anne Ferguson of Montpelier, Vermont, to promote literacy and a healthy lifestyle.  StoryWalk basically consists of a deconstructed picture book that is reassembled and laminated, page by page, to be displayed along an outdoor walking path.
Walking and reading – favorite Sedona activities – make StoryWalk a perfect match for a Sedona Public Library outreach project.  Also, as we strive to enrich lives by fostering lifelong learning, the StoryWalk experience may inspire young parents, letting them know that they are their child's first and best teacher.  StoryWalk programs have inspired children and adults to read together in all 50 states and 11 other countries.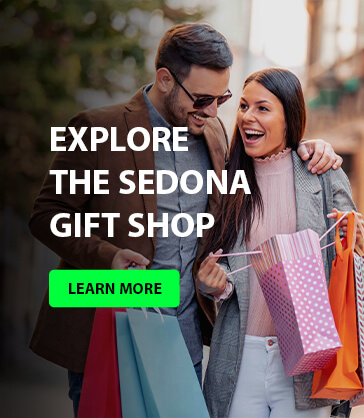 Recently a local parent said it was as if his kids were on a treasure hunt. "They couldn't wait to find the next set of pages." Overall, he said, "It's beautiful."
With page one starting at Sunset Park toddler playground, young and old are encouraged to enjoy reading a children's story book while following a half-mile, paved, accessible path where every thirty feet you will find another framed display showing two more pages of the story.  Frames also offer early literacy skill-building activities in English and Spanish, to encourage further engagement with the book. 
StoryWalk serves as an extension of the Library, and our target audience is in-home child care providers and families with small children.  Share your experience directly with the Library or on social media.
See you at Sunset Park, located at 655 Sunset Drive in Sedona!
Please enjoy the summer and this new storybook. To learn more about all that we offer at Sedona Public Library, a non-profit 501(c)(3) organization, or to make an online gift, please visit us at www.sedonalibrary.org.