Sedona AZ (March 28, 2019) – Acrylic painter and charcoal artist Kim Diment doesn't know the meaning of the phrase "slow down."
The Michigan-based artist has had one of her busiest years between a trip to Africa where she observed hunting cheetahs, serving as co-vice president for the Society of Animal Artists and having her painting, Out and About, chosen as the Print of the Year by the Ruffed Grouse Society. (The painting depicts a family of woodcocks; the award was a partnership between the Ruffed Grouse and Woodcock societies.) But Kim adores Sedona and its art collectors, which is why she's excited to return to Rowe Fine Art Gallery on Saturday, April 20, from 1 to 4 p.m. for A Wild Imagination. Not only will Kim debut new works of art, but she will also be sketching a live animal model courtesy of Runnin' W Wildlife Center, a wildlife rescue and rehabilitation center located in Cornville.
"I can't wait to return to Sedona!" says Kim. "I think it's the most beautiful place in the world. I plan to head out with my camera and hike as much as possible, though it just never feels like it's long enough."
Kim will use charcoal to create the sketches. It's a medium that has captured her imagination in the past couple of years. Kim illustrated a children's book, Rascal and the Berry Bandit, two years ago using black-and-white charcoal on gray pages, and she realized it was a dynamic medium. She will debut two new charcoal pieces at Rowe Gallery. One features a young fox while the second depicts a rabbit.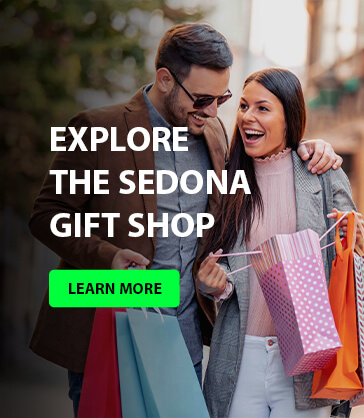 But that isn't all that Kim has been up to. In the past seven years, she has been awarded four Awards of Excellence by the Society of Animal Artists. One more award and she will be considered a Master Artist by the SAA, a feat that isn't easy to achieve. And earlier this year, Kim took third place in Richeson75's International Art Competition in the Animals, Birds & Wildlife category for her painting depicting a doe cautiously crossing a river with three babies in tow. Kim is also in the process of finishing a series of paintings for Upper Peninsula State Parks in Michigan. The paintings will depict the wildlife that depends upon the Au Sable River. Proceeds from the artwork benefit river preservation projects and area anglers.
Come meet Kim and join gallery owners Ken and Monica Rowe in extending a heartfelt congratulations to this talented painter.
Rowe Fine Art Gallery represents traditional and contemporary southwestern artists. The gallery, located under the bell tower in Patio de las Campanas at Tlaquepaque Arts & Crafts Village, is open seven days a week from 10 a.m. to 6 p.m. For more information, call 928-282-8877 or visitwww.rowegallery.com.