Sedona AZ (May 30, 2013) – The public is warmly invited to attend the Second Annual Stand for Peace Concert at the Amitabha Stupa and Peace Park in Sedona. For the first time ever musical performances will take place at the Amitabha Stupa. The spiritual director of the KPC Buddhist community, Jetsunma Ahkön Lhamo, suggested offering concerts at the Stupa to bring the community together and to help support the Stupa and Peace Park. Outstanding world-class guitarists Ralf Illenberger and Eric Miller, Sahalie , featuring multi-instrumentalists Tina Reichow and Julia Mueller, and singer songwriter Adalia Tara have all generously offered their time and talent. The June 9th concert will take place from 5 to 8 pm.
Stand for Peace Concert is a benefit concert to help maintain the Peace Park and service the mortgage. Although there is no admission fee, donations are gratefully received and very much appreciated. Light refreshments will be served, water will be available, as well as a table to purchase meditation and Buddhist gift items. CDs from last years Stand For Peace Concert, featuring numerous talented local musicians who offered their songs freely, will also be available for purchase. Concert seating will be provided and there will be room to spread out with blankets or whatever you choose to bring to sit on. Please consider carpooling as parking is also limited on the property and street parking is discouraged.
"The Amitabha Stupa and Peace Park in West Sedona receives visitors from all over the world and it has really become a beautiful place of peace and spiritual refuge," commented one of the Stupa caretakers, Wib Middleton. "The line-up of exceptional musical talent will complement the stunning outdoor setting as the sun fades and red rocks begin to glow."
After collaborating in 2002, Ralf Illenberger and Eric Miller reunite performing a collection of original material. In the intimate setting at the Amitabha Stupa in Sedona expect a magical event of new music presented by two masters of their genres.
Ralf Illenberger is known for his extremely dynamic instrumental music that is both accessible and experimental. His orchestral acoustic guitar- stylings create a unique woven tapestry that places him in the category of guitarists whose sound and technical mastery form a recognizable individual genre. His music borrows from classical, jazz, folk, blues, world, and ancient traditions. A talented musician and composer, Illenberger writes, produces, arranges and records his own material as well as other artists. He has produced 16 albums of his own compositions that resulted in three, US top ten singles on the Narada label, and five hit albums in Europe.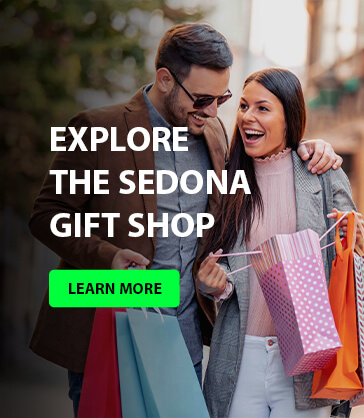 Eric Miller began seriously playing guitar at the age of twelve, and began playing professionally when he was sixteen. In the mid 90's Eric traveled to Europe where he spent months street performing. It was in Spain where he was seduced by the art of flamenco. After several years of disciplined study and performance of flamenco, Eric found himself drawn towards Brazilian music, inspired by the brilliance of masters such as Antonio Carlos Jobim and Caetano Veloso. Besides touring with the flamenco company Arte y Pureza, most recently, Eric co-collaborated to compose music for a documentary film called The Accidental Mummies of Guanajuato, Mexico for the Detroit Science Center.
Tina Reichow, is gifted percussionist and multi-media performer. She has recorded and performed with artists for over 20 years. Tina studied and performed with the Premier Japanese Taiko ensemble, Fuschicho Daiko for 7 years. She is a solo player with Arizona Dunun Ensemble, whose focus is the lively and inspiring music of West Africa. Tina leads numerous drum and music-making workshops locally and nationally, including "Arts in Action" a camp for hearing impaired and at risk kids.
Julia Mueller, is a musician and medical hypnotist. As a part of a musically inclined family, she learned piano at the age of 5 and was soon introduced to the 12 – and – 6 string guitar and began to sing. She was in the School of Music at Ball State University and Indiana University. Julia has played, sung and performed in numerous bands playing music ranging from acoustic rock, blues rock, bluegrass, and country rock. She has now teamed up with Tina Reichow to create "Sahalie," which is a Chinook word meaning "a high, lofty place"… or a place where you will actually feel your spirit lifting!
Adalia Tara's style is distinct and versatile, from resonating, deep, bluesy lows to sweet, ethereal highs, her voice commands the space. Her evocative lyrics are at the center of her soulful sound, offering insight into her personal truths and aspirations. She hopes to bring benefit to others, to inspire, to encourage positive change, and to convey messages of hope and compassion. Music is her heart and offering. It's how she gives back and is a part of her spiritual path that is ever unfolding.
The Amitabha Stupa and Peace Park is a 501(c)3 organization owned and operated by Kunzang Palyul Chöling, a Tibetan Buddhist center in the Nyingma Tradition. For more information please call 928-862-0600 or visit: www.tara.org.