Sedona Public Library, a 501 (c) (3) nonprofit organization, seeks new Board of Trustee members. If you would like to share your experience, your vision, and your energy, call 928-284-4257, send an e-mail to splboardapplication@gmail.com,or stop by the the Library to obtain an application.
By Marcela Saldivia, PhD, Latino Services Librarian

Sedona AZ (March 29, 2013) – This spring has brought untold respiratory allergies to our community; however, we are determined to enjoy the nice weather and set aside our coughs and sneezes! Sedona Public Library provides a wide array of materials to help you learn how to control your allergies and get better to enjoy the good life outdoors.
You will find plenty of electronic resources and books, both at our library and available from the Yavapai Library Network, that will give you excellent advice on taking care of those nasty respiratory ailments. Interestingly, we can also get better by watching what we eat, thus reducing our allergies to foods as well as to airborne substances. For example, three good books about allergies are "Allergy-Free and Easy Cooking," by Cybele Pascal; "My House Is Killing Me! The Home Guide for Families with Allergies and Asthma," by Jeffrey C. May; and "Live Free from Asthma and Allergies," by Ellen W. Cutler.
Once your allergies are under control, you can look forward to celebrating the spring season both outdoors as well as indoors. Here are some library-sponsored events you might enjoy attending.
CELEBRATION OF SPRING AT POSSE GROUNDS PARK: Youth Services librarian Karen Mack and Latino Services librarian Marcela Saldivia are ready to have fun at the spring celebration at Posse Grounds Park on March 30. This is the third year that Sedona Public Library will have a booth at the event, and again this year, we will be bringing lots of books for children and parents, and freebies, games, and activities for Sedona youth. Tickets to the spring celebration are available for purchase at the Parks and Recreation office, 102 Roadrunner Drive in Sedona. Join us on Saturday, March 30, from 9 a.m. to noon for lots of family fun, and enjoy this event in the beautiful Sedona outdoors. Get your ticket right away and don't miss our booth at the park!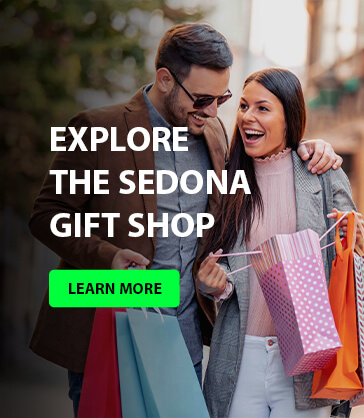 BORDER SONGS CONCERT: In addition, Latino Services invites everyone to celebrate both the spring season and April, poetry month, with the concert BORDER SONGS on Saturday, April 6, in the Si Birch Community Room at 6 p.m. This concert brings a different message coming out of Arizona about immigration: musicians, poets, and artists can come together to save lives! Close to 30 artists donated tracks for the "Border Songs" compilation album.
Artists participating in the Sedona concert include: Christa and Tom Agostino, Chuck Cheesman, m. henry, Robert Neustadt, Pachuco & Classik, Peter Ragan, and Christa Sadler. Admission is a voluntary suggested donation of $5 or the purchase of a "Border Songs" album at the door. All proceeds from both the concert and the sale of "Border Songs" CDs will go to No More Deaths/No Más Muertes—a volunteer group that caches water in the desert, provides medical assistance and food to migrants, and helps recently deported people on the Mexican side of the border. Mark your calendars and come enjoy an evening of music and a message of peace and solidarity at the Library! For more information, consult the Library's events calendar, or call Latino Services, 928-282-7714, ext. 41.
BOOK DISCUSSIONS AT SEDONA WINDS: We are also happy to announce the continuation of the popular Sedona Community Book Discussions at Sedona Winds in the Village of Oak Creek. Everyone interested is welcome to attend these free book discussions. You can get copies of the books at SPL-V a month in advance of their scheduled discussions, or for more information, contact Cheryl Yeatts at 928-284-1603.
The 2013 book discussions will be held at Sedona Winds at 1:30 p.m. on the following dates:
Monday, April 22, "Hunger of Memory," by Richard Rodriguez
Wednesday, June 26, "The Brave Cowboy," by Edward Abbey
Wednesday, August 28, "Grand Ambition," by Lisa Michaels
Monday, October 28, "A Reliable Wife," by Robert Goolrick
Monday, December 16, "Animal Dreams," by Barbara Kingsolver