Sedona AZ (September 12, 2017) – The Arizona Community Foundation of Sedona invites community members to celebrate the recipients of the 17th Annual Spirit of Sedona Awards on Thursday, September 28 at 11:30 a.m. at Enchantment Resort.
Spirit of Sedona is a special event where ACF of Sedona pays tribute to the exceptional contributions of local people and organizations that are dedicated to improving Sedona and the Verde Valley.
This year's honorees include the Sedona Area Garden Club and the Verde Valley Caregivers Coalition, which will each be honored as the Nonprofit Organization of the Year. The Sedona Area Garden Club is an ambitious and notable group that serves local residents by working as a team displaying true dedication to the ongoing beautification of the Sedona area. The Verde Valley Caregivers Coalition's transportation program consists of volunteers who travel throughout the Verde Valley, Prescott, Flagstaff, and Phoenix, ultimately being named the best volunteer transportation program in the U.S. by the National Volunteer Transportation Center.
The recipient of the Philanthropist of the Year Award will be Emile Daher, who has served no-charge Thanksgiving dinners at the Coffeepot Restaurant for the past ten years, averaging around 450 meals annually. He also has provided college scholarships to students of Hispanic heritage for over a decade.
The Boynton Canyon Preservation fund is an example of philanthropy at its best. Enchantment Resort and their community partners are at the heart of the effort to maintain Sedona's status as an international destination through sustainable tourism. Enchantment Resort understands that this level of stewardship is critical and encourages others in the hospitality industry to make an investment of their own. Deservedly, Enchantment Resort will be honored as the Business Benefactor of the Year.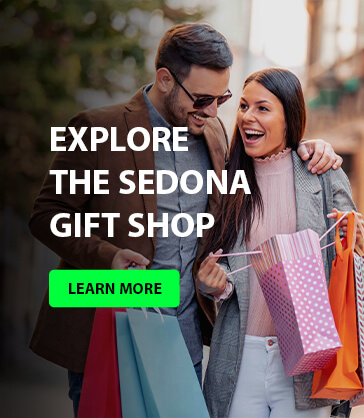 This year's Volunteer of the Year will be Katie Chorlton, Big Park Community School PTSA President. Lauded by her nominator, Katie is said to "literally pour her heart and soul into the PTSA and always keeps in mind and at heart what will benefit the children, teachers, staff, parents and the school as a whole."
Having been awarded only three times previously, the Community Collaborator Award will go to Shondra Jepperson this year. Besides being a dynamic entertainer, Shondra is also known as a community leader who constantly makes time to give back to her community. She co-produced a video for the "Dance To make a Difference" event, with proceeds going toward Yavapai Food Council's new Bountiful Kitchen.
Thanks to the generosity of local donors, ACF of Sedona awarded more than $228,000 in grants this year to 46 nonprofit organizations serving Sedona and Verde Valley in the areas of animal welfare, arts & culture, education, environment & sustainability, community health, tolerance & diversity, social services, children, senior citizens and individuals with disabilities. Spirit of Sedona will be a chance to recognize these worthy organizations, who were selected by members of the ACF of Sedona Board of Advisors in collaboration with community members to ensure funds are distributed in alignment with the community's greatest needs.
BMO Harris Bank is the presenting sponsor of the 17th Annual Spirit of Sedona, which is open to the public, but space is limited. Community members are invited to reserve a seat online at Sedonaspirit2017.eventbrite.com. Tickets are $35 per person or $350 for a table of ten. For more information, contact Tracey McConnell atTMcConnell@azfoundation.org, or call 928.399.7218.