By Virginia Volkman, Director
Sedona AZ (February 5, 2016) – As the Library celebrates Love Your Library Month in February, we also celebrate Black History Month.  We'll be offering programs that highlight the role African Americans played in Arizona history and in American literature.  A lively music program will round out the month's offerings.
On Wednesday, February 10, Akua Duku Anokye will present "African American Pioneers of Arizona." The presentation begins at 1:30 p.m. at Sedona Winds, 405 Jacks Canyon Road.
This compelling presentation shares stories about prominent African Americans who contributed to the life and culture of Arizona. Each individual's life is contextualized using prominent events that have taken place in Arizona and the impact his/her work had on the social, cultural, and political lives of the state is discussed.
Akua Duku Anokye is Associate Professor of Africana Language, Literature, and Culture and Director of International Initiatives at Arizona State University's New College. Her research centers on African Diaspora orality and literacy practices, folklore, and oral history focusing on Ghanaian culture, religion, storytelling, and dance. Her current projects feature Arizona culture and life.
Funded by Arizona Humanities and the Sedona Friends of the Library, the program is free and open to the public. Please note: parking and seating are limited at this location.
On Thursday, February 11, plan to attend "The Harlem Renaissance: Literary Movement," with Gladys Preshenda Jackson. This Arizona Humanities program, which is free and open to the public, will be held from 6 to 8 p.m. at the main library on White Bear Road.
Jackson's interactive presentation, which includes storytelling, poetry, theater, art, and song, will explore the unique and exciting history of African Americans during the Harlem Renaissance cultural movement. Spanning the 1920s and early 1930s, this unprecedented period of expression is associated with renowned writers such as Zora Neale Hurston, Langston Hughes, and W.E.B. Du Bois.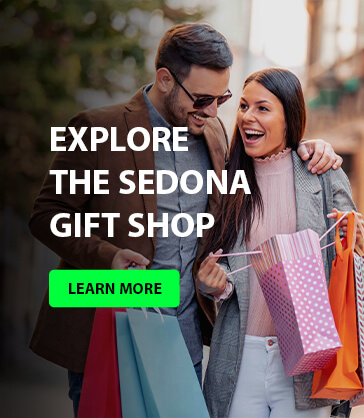 Gladys Preshenda Jackson is a fourth-generation storyteller, an award-winning poet, and a performing artist.  During her tenure as an Artist-In-Residence for the FRIENDS of Arts Education at the internationally acclaimed Cerritos Center for the Performing Arts in Cerritos, California, she shared her stories with tens of thousands of K-12 students, putting to good use her exceptional verbal artistry. 
On Friday, February 19, from 10 to 10:45 a.m. in the main library's Si Birch Community Room, youth services welcomes local musical duo Mor Beautiful Melodies with a special Black History program.
Mor Beautiful Melodies is a spirited and intuitive jazz duo consisting of thought provoking jazz guitarist Solomon Morris and eclectic vocalist TW Morris.  These native New Yorkers worked for many years in the field of education.  Solomon worked in public and private education spanning both primary and secondary grades, while Theresa's career includes 10+ years in an elementary school library.
They'll be exploring spirituals, the blues, and folk heroes such as John Henry.  They turn what was once old into something new again with storytelling and role playing.
We hope that you'll join us at one of the many programs the Library is offering this month.  Check our events calendar at www.sedonalibrary.org for information about additional programs.
Sedona Public Library is a 501(c)(3) non-profit corporation. Donations and grants allow us to continue to offer free and innovative services to residents and visitors. Your tax-deductible donation may be sent to: Sedona Public Library, 3250 White Bear Road, Sedona, AZ 86336.