Sedona AZ (November 20, 2019) – Sedona's entertainment restaurant Sound Bites Grill offers a great line up of dependable events and weekend musical fun that is hard to resist. In addition to cooking up a great fresh menu, the venue's musical line up of performers that appeals to all age groups.
This weekend Friday, November 22, from 7 p.m. to 10 p.m. be ready for the Sir Harrison Blues Band and do bring your dancing shoes.  Sir Harrison is such a rock star and not just because he is super cool but because the man knows how to play the guitar and sing like it's the only thing he does.
His enjoyment on stage is infectious to the audience and his shows are wildly popular around Arizona.  There is a $15 door charge to sit in the Show Room at Sound Bites where Harrison performs. There is a dance floor and the table is yours for the evening. The full dinner menu is served until 10 p.m.
Harrison Begay was born and raised in Tucson, Arizona, is full blooded Navajo (Dine'). His passion for blues music and the guitar has been the driving force in his quest for artistry. He started playing music at the age of eight. The clarinet being his first instrument. It would not be until the early years of high school that Harrison would pick up his first guitar
Harrison first took the stage in 1999 at a blues jam in Tulsa, Oklahoma. Every week he returned, and the audience wanted more. This was the time for him to learn, grow and work with other musicians. His first band would take on the name, "Colorblind", a power trio that was complimented by the tasteful bass-lines of producer and recording engineer, Leo Okeke.
In the summer of 2000 Colorblind was called to fill a major time slot that opened up at the Tulsa Blues Festival at the historic Cain's Ballroom . Wanting the exposure, the band played for free. That night they brought the house down.
Sir Harrison's music and stage performance has attracted a broad audience. His guitar playing is straight from the soul. He's been compared to Albert Collins, Stevie Ray Vaughn, Jimi Hendrix, Robert Cray, but Sir Harrison's guitar playing has his own unique sound. It's smooth, funky, rock-in and whole lot of blues power.
On Saturday, November 23, at 7 p.m. Esteban returns for his very popular flamenco and Latin guitar performance accompanied by his daughter Teresa Joy on violin, Joe Morris on Drums and Raul Yanez on Piano in the Sound Bites Grill Show Room.
"This venue is a must-see-fan favorite", says Esteban!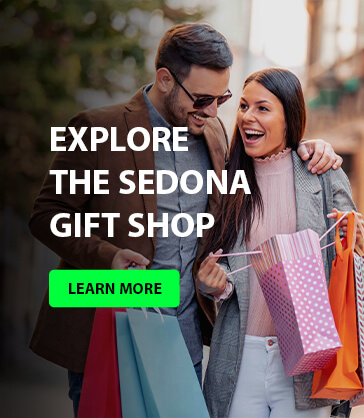 Sit not five feet from Esteban and watch his fingers fly as he performs, and gypsy Violinist Teresa Joy spins and plays the violin at the same time.  The concert will take you on a musical journey with stories that inspire and ignite the passion of the soul.
Esteban has a world-wide fan base and SBG is proud to host him on stage regularly.  Between Esteban's gifted talent and Teresa Joy's virtuoso skills the two on stage with their band are a joy to watch, especially so up-close and personal in the intimate Show Room of Sound Bites Grill.
Esteban's music is incredibly passionate, and the stories are rewarding. The evening flies by while you can enjoy dinner and/or cocktails.
Now locals and visitors alike in Northern Arizona have a venue offering this renowned guitarist.  To make it even more enticing, Esteban and Teresa always make time for CD signing and photo ops with their fans.  These two know how to appreciate their audiences.  This is a ticketed event so pre purchase is highly recommended as tables and seating vary. The seating is social with others.
Sunday, is another day to find music while you dine with Robin Miller playing piano from 5pm-8pm making the dining experience that much more enjoyable.  The views from Sound Bites' location at the Shops at Piñon Pointe next to the Hyatt Residence Club make life-long memories.
Sound Bites Grill patio and windows overlook the entire East side of Sedona from North of Snoopy Rock all the way down past Cathedral Rock.
The expansive view is breathtaking and to enjoy. Some nights there are tickets required for the show room only. Enjoy a meal on the patio or main dining room has no cover.
For more information, to book a table or buy tickets in advance, visit www.soundbitesgrill.com or call 928-282-2713.