Sedona AZ (January 17, 2012) – The Sorvino family – Paul, Mira, Michael and Amanda – give new meaning to the term "family film."
True to their reputation as a tight-knit unit, the entire family is coming to the 18th annual Sedona International Film Festival for the screening of The Trouble with Cali, a film written by Amanda, directed by and starring Paul, featuring Michael and with a large cameo appearance by Mira.
The film, which will be among 145 selected for the Festival, will be screened several times from Feb. 18-26 at venues throughout the northern Arizona community.
"We're thrilled beyond words to have the entire Sorvino family with us for the Festival and for the screening of their film," said Executive Director Patrick Schweiss.  "Their insight and personal commitment to the film will bring a fascinating perspective to audiences that see it and spend time in the post-screening discussion."
In the film, 17-year-old Cali (Laurence Laboeuf), is caught between, and often neglected by, her two dysfunctional and increasingly estranged parents (Paul Sorvino and Glynnis O'Connor).  Cali, an aspiring dancer under a handicapped ballet master (Mira Sorvino), is desperate for a better life at home, or with that romantic someone who truly cares about her.  As her father begins to find his true self through the writing of an operetta, Cali is swept off her feet by a charismatic modeling agent (Chris Meyer), while another suitor (Michael Sorvino) attempts to watch over her from a different place.
In real life, Paul Sorvino originally had his heart set on life as an opera singer.  He eventually became well known through a solid career of portraying authority figures on the screen and stage, making is film debut in Where's Papa? (Going Ape) in 1970.  His standout performance as mob patriarch "Paul Cicero" helped push Goodfellas (1990) onto many lists as one of the best mob films ever made.  He has performed in nearly 50 movies in the past decade including a dynamic and under-appreciated portrayal of Henry Kissinger in Nixon (1995).
Mira, whom Paul tried hard to keep away from the film industry, won a 1995 Academy Award, at the age of 29, for her performance as the female lead in Woody Allen's 1995 feature, Mighty Aphrodite.   She has continued taking on a wide range of roles in films including The Replacement Killers (1998), Norma Jean & Marilyn (1996) and Romy and Michele's High School Reunion (1997) with Lisa Kudrow.  She is a magna cum laude graduate of Harvard University with a Bachelor of Arts in Chinese (East Asian Languages and Civilizations).
Michael, who graduated from the same New Jersey high school as Ed Harris, has appeared in a number of films including Hunting Season (2010) and Gods and Generals (2003) and in the 2005 TV movie Human Trafficking with his sister, Mira, and Donald Sutherland.  Michael also recorded the voice of the main character, Tommy, in the video game "Mafia:  The City of Lost Heaven."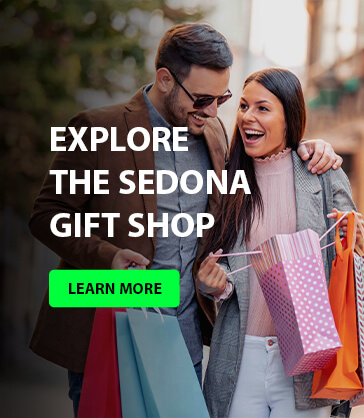 Before venturing into films, Amanda was deeply involved in fighting for national legislation to ban the slaughter of horses for human consumption, and, also with her father, rescued horses and kept them on their Pennsylvania farm.  She remains committed to that effort.   Amanda and Paul also founded a line of cosmetics.
At the 18th annual Sedona International Film Festival, director Peter Bogdanovich will receive the Lifetime Achievement Award.  Other well-known artists and celebrities who have committed to the Festival this year include Turner Classic Movies host Robert Osborne; Academy Award-winning producer, artist and costume designer Kathleen Glynn (Bowling for Columbine, Fahrenheit 911); Oscar-winning lyricist and five-time nominee Don Black (Born Free); Oscar-winning screenwriter Robert Moresco (Crash); and actress Lea Thompson.
Priority Platinum and Gold Passes and 10 and 20-ticket packages are on sale now.  Priority Pass holders are the first to be able to select tickets to the individual films as well as other benefits.
Platinum Passes are $ $750; Gold Priority Passes, $425; 20-ticket packages, $200; and 10-ticket packages,  $100.  Full-time students can get the 10-ticket package for $80.
Packages, other than for full-time students, can be purchased online at www.sedonafilmfestival.com or through the Festival Box office at (928) 282-1177.  Student packages must be purchased through the Box Office and student ID's are required.
Individual film tickets will go on sale in February.
For more information, visit www.sedonafilmfestival.com.