Clarkdale AZ (April 29, 2020) – It took her over nine years to get her associates degree from Yavapai College, but she didn't stop there. Sophia Zarifis-Russell's story is one of perseverance and overcoming adversity to obtain her degrees and pursue a career in library science—culminating right back where she started—at Yavapai College.
After high school, Sophia Zarifis-Russell attended college for a couple years, but her studies were interrupted when she got married, moved to Quebec, and had children. After 15 years in Quebec, Sophia moved to the Verde Valley in 2002 and immediately started taking classes at Yavapai College (YC) to finish her degree.  She took one or two classes a year while homeschooling six kids. Nine years later, Sophia graduated with an associate of arts degree in 2011. Sophia's children also attended dual-enrollment high school classes at Yavapai College. Ultimately, five of her six children graduated from the college with associate degrees. 
Sophia continued her studies online and earned a bachelor's degree in psychology from Old Dominion University in May 2013.  At the same time, she started working as a Library Tech at the Verde Valley Campus Library, which piqued her interest in a career as a librarian. She said, "As I was getting my bachelor's degree, I kept thinking, what am I going to do for a second career?  I considered becoming a librarian, academic advisor, or gerontologist."
The path to her second career continued to be challenging, "My son died while serving in Afghanistan in July 2013, which really devastated me," she said. The next three years were a struggle. Sophia tried to go back to school—she was accepted to a master's degree program at the University of Arizona—but she was not emotionally ready, so she dropped out. She also got promoted to permanent part-time position at the YC library in 2013, which helped provide some normalcy, "I still had to function even though my life was falling apart," she said.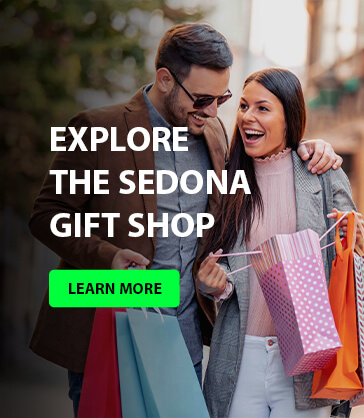 After a divorce in 2016, Sophia knew that she had to provide for herself financially, so she took a second part-time job at Sedona Public Library. She said, "That's when I decided that becoming a librarian was the path for me." Sophia started the master's degree program at the University of Arizona again in May 2016. Simultaneously, Sedona Library offered her a full-time reference librarian position. For the first time, Sophia received full benefits and enough pay to financially support herself.
Sophia heard about the Sedona Women's Helen Wolfe Scholarship from one of her co-workers at Sedona Library. The Helen Wolfe Scholarship offers amounts up to $2,500 to supports "women who are re-entering students whose education has been interrupted or students who are planning to resume their education." . Sophia applied for and received the Helen Wolf scholarship for the next two years. Sophia said, "The Sedona Women were really kind. They offered much more than monetary support—they also cared about my success on a personal level."
Coming full circle, Sophia was hired as Manager of the YC Verde Valley Campus in December 2018, the same month she completed her master's degree. After being in the position for a year, Sophia said, "This is actually my dream job. I'm very happy here." Her biggest challenge has been promoting awareness in the community that there is a library on campus, it's open to the public, and it offers a wonderful collection of movies, audio books, and best sellers. Sophia also hosts monthly book discussions and a Distinguished Guest Speaker Series. She hopes to create a gathering place for both students and the community, where people come not only to use the resources, but also to meet and make friends.