By Virginia Volkman, Library Director

Sedona AZ (March 4, 2014) – March is full of events for all ages at Sedona Public Library.  We kicked off the month on a rainy day, which was fitting weather for the installation of a new exhibit, "A River Runs Through Us."  The star of the show is the Verde River, a free-flowing, nationally designated wild and scenic river; a gem to be showcased, appreciated, and preserved.
To see the exhibition, which features artwork inspired by a three-day and two-night trip down the Verde River, begin in the lobby, where you can view a video and pick up a list of the items on display. Then head down the aisle toward the fireplace – you'll find artwork above and to the sides of the fireplace – along the way you'll see artwork hanging on the ends of the shelving units, and on the wall outside the Quiet Study Room.
Verde Valley Land Preservation selected 25 visual artists to travel down the river and then create artwork inspired by the experience.  The traveling exhibition features an ongoing auction of the donated artwork, to raise money to preserve the Verde River Corridor.
A reception will be held at the Library on Friday, March 7, from 6 to 8 p.m. for this adventurous, gifted, and generous group of artists.  For more information about the online auction and to preview the exhibition, visit www. verdeartistchallenge.org. The exhibition will run through April 12 at the Library and then move on to another location.
Kids are invited to stop by the Library on Friday, March 14, from noon to 4 p.m., for a hands-on craft project connected to the Verde River.  This is offered as part of the "River Runs Through Us" exhibit.
Mark your calendar for other children's events taking place during the school break: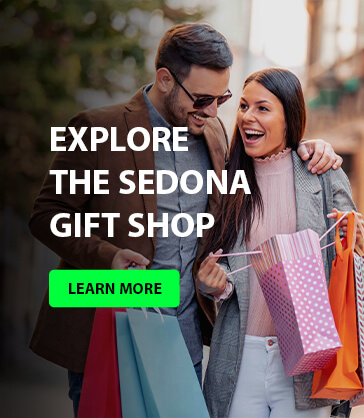 Monday, March 10, 2 p.m.:  An animated movie rated PG. Popcorn too!
Tuesday, March 11, 10:30 a.m.:  Program on how to meet new dogs safely, featuring Ty the Wonder Dog, and the book "Don't Lick the Dog" by Wendy Wahman.
Thursday, March 13, 1 to 3 p.m.:  Read to Raven, a Delta Certified therapy dog.
Another program for children will be held on Saturday, March 22, from 4 to 5 p.m.  Chuck Cheesman is back in town and we invite you to join us for a dance party.  It's interactive, musical entertainment best suited for children, but a delight for everyone.  We would like to thank the Friends of Sedona Library for sponsoring this event.
Free events for adults include our regular Monday night movies, which start at 6 p.m. in the Si Birch Community Room. On March 31 we'll be showing the film which received Oscars this year for best actor and best supporting actor.  Other films offered this month are also critically acclaimed box-office hits.
The AARP's free Tax-Aide service is very popular again this year, and it will run through Tuesday, April 15.  Volunteers are available in the Si Birch Community Room on Tuesdays, Thursdays, and Saturdays, from 10 a.m. until 2 p.m.  The Tax-Aide service is offered on a first-come, first-serve basis.
Don't miss the free health screening taking place on Wednesday, March 19, from 10 a.m. to 4 p.m. Provided by Northern Arizona Healthcare, the screening measures cholesterol levels, blood pressure, and blood glucose.
The Friends of Sedona Library are sponsoring a program in the Village of Oak Creek on Wednesday, March 12.  Dr. Reba Wells Grandrud of the Arizona Humanities Council will present "Cora Viola Slaughter: Southern Arizona Ranchwoman."  The presentation begins at 1:30 p.m. at Sedona Winds Retirement Community, 405 Jacks Canyon Road.  The program is free and open to the public.  Following the presentation, pick up your loaner copy of "Filaree: A Novel of American Life" for the April community book discussion.  
Sally Stryker will display her found-art assemblages at Sedona Public Library in the Village beginning Tuesday, March 18. A reception for the artist will be held Wednesday, March 26, from 5 to 7:00 p.m. at the Village Library, located at 7000 Highway 179, Suite C-102.  Contact Cheryl Yeatts, Manager, at 928-284-1603 or voc@sedonalibrary.org if you have questions or need directions to SPL-V.