Sedona AZ (June 9, 2013) – Two things, it has been said, are certain: death and taxes. Here is Oz, taxes are certain, however we have some control over what those taxes are. Many long time residents remember when there was no bed tax and going back even further, probably can't remember a city sales tax, either. Those were the good old days, when there was only one stop light in town, roundabouts were unheard of, the Golden Goose was  alive and well and the the red rocks looked exactly as they do today. Some things never change. Do you remember the Golden Goose?
Now we've put Sedona on the map and set our course: don't diversify our golden goose economy and keep those eggs in one basket. Sounded good at the candidate forum at Los Abrigados in 2012, and look where it got us: we are totally dependent on tourism for everything: street maintenance, flood control, city staff and keeping the property tax genie in the bottle. The banking crash put everything and everybody into a squeeze, including our Golden Goose. And now that Golden Goose isn't so golden. With tourism slumping, the idea is to promote Sedona so more geese will flock to Oz. But, we must let the tourists of the world know everything is just ducky in Oz, and that costs money. The city is using every cent it can grab to keep the ship afloat so the Goose has somewhere to land.  This includes fees where none ever existed, some are on the table for consideration, and some haven't been discovered. The smell of money is very inviting. The Sedona Chamber, guided by the affable Jennifer Wesselhoff, is struggling to keep the image of Golden Goosery in front of all those tourists  who, they themselves, don't have the bucks they used to have to keep the Goose in feathers. The chamber is caught in the middle of we-need-to-promote-the-Goose-with-less-money. Oz, with  floundering name recognition, has sunk to number 13, between Los Angeles and Houston in popular places to visit, according to TripAdvisor.  Under the chamber umbrella and also  caught in the middle, is the Sedona Lodging council which needs more money to promote its product and keep their rooms full.  And they're competing with name brand resorts who are located just outside Oz, with no bed tax and no city sales tax.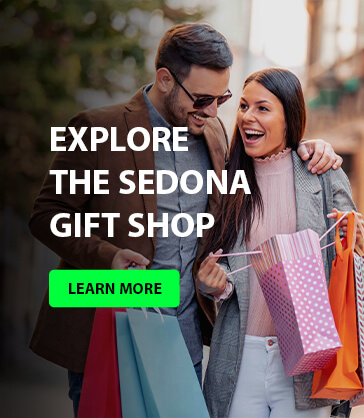 Residents who moved here are happy with the prospect of fewer visitors, and are licking their chops to not support additional sales taxes and bed taxes. Only thing is they're cutting off their noses to spite their faces. Sales taxes and bed taxes are what bring them infrastructe and city maintenance, sidewalks, flood control measures, a sewer plant that can host folks who watch those Golden Geese, and street sweeping.
Starve the chamber and soon you'll be looking at a property tax. Meanwhile, the Golden Goose heads south where it finds a more appreciative climate.