Sedona AZ (September 18, 2018) – Firefighters finished the majority of the burnout operations on the Platypus and Rhino Fires several days earlier than expected.  The burnout operations were a significant part of the suppression strategy, strengthening hand lines, dozer lines, and road systems, to create containment lines to the north and east of the fire.
With the large burnout operations complete, the public can anticipate seeing smoke decrease as the week goes on.  However, the fires – which have merged together – will continue to be active in several areas and some smoke will still be noticeable in Sedona and Flagstaff.
An increase in total acreage is to be expected as the main fire advances to the containment lines that crews strengthened with burnouts.  The fire also still has potential for movement along the southern edge of the original Rhino Fire, working through unburned fingers of vegetation in the steep rugged canyons. Significant growth to the south is not anticipated, but firefighters are closely monitoring that area and may utilize helicopters to assist with suppression efforts should the need arise.
"We still have a lot of work to do," says Incident Commander Trainee Brian Blanchard. "But we're really pleased with the progress our crews have made, and are feeling optimistic that we've started to turn the corner."
The Forest Service has been working closely with the Arizona Department of Environmental Quality to monitor smoke impacts.  Individuals sensitive to smoke can learn how to protect their health by visiting the Coconino County Public Health Service District website at http://bit.ly/SmokeHealthAwareness.
PLATYPUS/RHINO FIRE OVERVIEW ()
Discovery date: July 28, 2018
Cause: Lightning.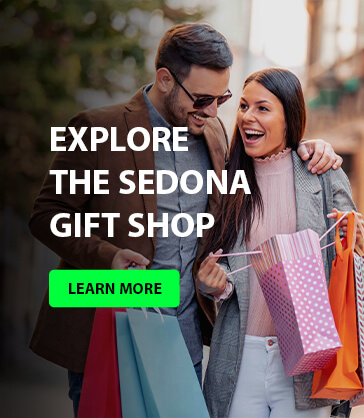 Tactics:  Full suppression                         
Location: Approximately 6 miles northwest of Sedona in Red Rock Secret Mountain Wilderness. (Lat/Long: 34.94291, -111.8701)
Current size: Combined total 5,525 acres
Resources: Approximately 145 personnel including engines, water tender, dozer, hand crews, and two helicopters
Predicted smoke impacts: Smoke will continue to be visible in Sedona, Parks/Bellemont, Munds Park and Flagstaff during the day.  It will disperse to the north and northeast during the day and settle into Sedona and the Verde Valley during the nighttime and early morning hours.
Current closures: Secret Mountain Trail No. 109 (http://bit.ly/SecretMtnTrail), Secret Canyon Trail No. 121 (Secret Canyon Trail No 121) and Loy Canyon Trail No. 5 (Loy Canyon Trail No 5).
For public and firefighter safety, the public is encouraged to avoid the area south of the junction of Forest Road 231 (Woody Mountain Road) and 231A