Camp Verde AZ (December 28, 2020) – The Smithsonian's Museum on Main Street, in cooperation with the Arizona Humanities Council presents Voices and Votes: Democracy in America. The exhibition examines the nearly 250-year-old American experiment of a government "of, by and for the people," and how each generation since continues to question how to form "a more perfect union." Opening at Camp Verde Community Library on Saturday, January 16 "Voices and Votes" will be on view through Saturday, February 27 during library open hours.
Camp Verde Community Library in partnership with League of Women Voters of Greater Verde Valley has been chosen by the AZ Humanities Council to host Voices and Votes: Democracy in America as part of the Museum on Main Street program—a national/state/local partnership to bring exhibitions and programs to rural cultural organizations. The exhibition has toured five communities in Arizona ending at the Camp Verde in 2021 with the last chance to view it locally.
Voices and Votes: Democracy in America explores the action, reaction, vision and revision that democracy demands as Americans continue to question how to shape the country. From revolution and suffrage, to civil rights and casting ballots, everyone in every community is part of this ever-evolving story – the story of democracy in America. Exhibition sections highlight the origins of American democracy, the struggles to obtain and keep the vote, the machinery of democracy, the right to petition and protest beyond the ballot and the rights and responsibilities of citizens. "Voices and Votes" features historical and contemporary photos; educational and archival video; engaging multimedia interactives with short games; and historical objects like campaign souvenirs, voter memorabilia, and protest material.
" I Am an American Too:" History of American Indian Voting Rights is a local poster exhibit designed to accompany the Arizona tour of the "Voices and Votes" exhibit. Sponsored by League of Women Voters of Greater Verde Valley it helps tell the story of Indian voting rights in Arizona and the United States. The design and content were prepared by:
Anne Worthington, newspaper reporter, seasonal park ranger, and part-time, seasonal staff for the Coconino County Elections Office,
Kayo Parsons-Korn, graduated in graphic design from Portland State University and did the graphic design and photo research for this project, and
Kathy Davis, National Park Service natural resources and retired Superintendent of Montezuma Castle and Tuzigoot National Monuments.
In consultation with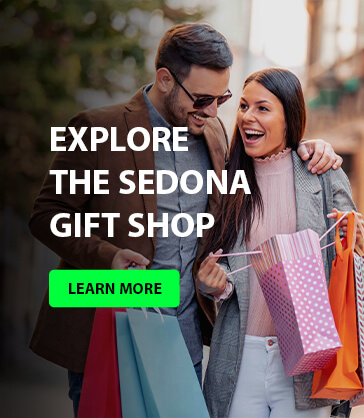 Gertrude Smith, Director of Yavapai Culture, & Reba Franco, Cultural Specialist, Yavapai-Apache Nation Cultural Center,
Albert Nelson, Museum & Culture Department Coordinator, Fort McDowell Yavapai Nation, 
Maurice Crandall, Assistant Professor of Native American Studies, Dartmouth,
Vincent Randall, Director of Apache Culture, Yavapai-Apache Nation Cultural Center, and
Don Decker, Director of Public Relations, Yavapai-Apache Nation Cultural Center.
"At the start of the new year, "Voices and Votes" allows us to pause and reflect as we place the events of 2020 into the context of our nation's history and explore what it means to be an active participant in the governance of not only the country but also this community," said Library Director, Kathy Hellman. "With continued sanitizing and safety protocols in place, we look forward to visitors spending time with the exhibit."
Designed for small-town museums, libraries and cultural organizations, "Voices and Votes" will serve as a community meeting place for conversations about democracy, the freedoms and responsibilities of citizens of all ages and walks of life, participating in government, and more. With the support and guidance of AZ State Humanities council, Camp Verde Community Library has developed complementary exhibits and will host virtual programs to raise people's understanding about their own history, the joys and challenges of living rural, how change has impacted their community, and prompt discussion of goals for the future.
"Voices and Votes" is based on an exhibition currently on display at the Smithsonian's National Museum of American History called American Democracy: A Great Leap of Faith. The exhibition is part of Museum on Main Street (MoMS), a unique collaboration between the Smithsonian Institution Traveling Exhibition Service (SITES), state humanities councils across the nation, and local host institutions. SITES has been sharing the wealth of Smithsonian collections and research programs with millions of people outside Washington, D.C., for more than 65 years. SITES connects Americans to their shared cultural heritage through a wide range of exhibitions about art, science, and history, which are shown wherever people live, work, and play. To learn more about "Voices" and other Museum on Main Street exhibitions, visit museumonmainstreet.org.
Camp Verde Community Library is located at 130 N Black Bridge Road just off of Montezuma Castle Highway in Camp Verde, AZ. The library's current open hours are Monday – Saturday 9:00a-5:00p. For more information about this or any other event happening at the Library visit www.cvlibrary.org or call 928-554-8380.
Voices and Votes: Democracy in America has been made possible at Camp Verde Community Library by AZ Humanities Council. Voices and Votes: Democracy in America is part of Museum on Main Street, a collaboration between the Smithsonian Institution and State Humanities Councils nationwide. It is based on an exhibition by the National Museum of American History. Support for Museum on Main Street has been provided by the United States Congress