Sedona AZ (August 30, 2018) – The city's Sedona in Motion (SIM) transportation improvement project continues to move forward. Active planning has begun for expanded transit service for both residents and tourists.
LSC Transportation Consultants, a transportation and traffic engineering firm with offices in Colorado, California and Nevada, has been contracted for development and implementation of a greater Sedona/Oak Creek Canyon transit system. The majority of the funding for the contract is provided by a federal grant, with $30,000 coming from city SIM funds and $10,000 from Coconino County. The Sedona Chamber of Commerce and Tourism Bureau has pledged $10,000 for potential additional development work.
The project study is focused in two areas: (1) development of a visitor-oriented shuttle that would serve the greater Sedona area, including Oak Creek Canyon and the Village of Oak Creek, and (2) enhanced circulation service within Sedona city limits.   
Sedona Assistant City Manager and Community Development Director Karen Osburn says transit improvements were among the strategies in the Transportation Master Plan to receive overwhelming citizen support.
"That overwhelming support was not surprising," she says, "given that our citizen-created Community Plan includes goals of reducing dependency on single-occupancy vehicles, improving traffic flow and being good stewards of the environment."
PROJECT KICK-OFF AND PUBLIC OPEN HOUSE
Wednesday, Sept. 12, 4-6 p.m.
Vultee Conference Room, Sedona City Hall, 102 Roadrunner Dr.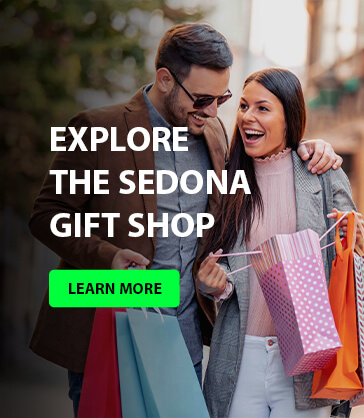 The open house is a drop-in session at which Sedona, Village and Oak Creek Canyon residents can talk with the transit project team members, ask questions and share their opinions on what's needed and what will work.
TAKE THE ONLINE SURVEY
Take a brief, 12-question, online survey to provide input. The survey closes after Sept. 30.
Because the proposed transit system must cross jurisdictional boundaries and presumably would have multiple partners for operations, a multi-jurisdictional project team has been organized to serve as the technical advisory committee and work alongside the consultants. The advisory committee includes members from the city, Arizona Department of Transportation, Sedona Fire District, U.S. Forest Service, Coconino County, Arizona State Parks, Cottonwood Area Transit, and the Sedona Chamber of Commerce and Tourism Bureau.
Additional resident and business input opportunities are planned as the project moves forward and transit plans are further refined.