By Viviane Kraus, Youth Services Librarian
Sedona AZ (December 11, 2020) – We have an exciting new program initiative for families and children in our community. With COVID-19 restrictions limiting the hands-on learning experiences of local students, Sedona Public Library is proud to fill in the gap by offering home-based STEAM (Science, Technology, Engineering, Art, and Mathematics) activities for youth.
The Library is collaborating with the Science Vortex of the Verde Valley, a new nonprofit children's STEAM center, to offer monthly virtual hands-on STEAM lessons and STEAM kits available for checkout.
MONTHLY STEAM LESSONS: The first of ten virtual STEAM lessons will take place live on Zoom on Wednesday, December 16, from 4:30 to 5:30 p.m. Lessons are designed for 8 to12 year-olds, but younger children with direct adult support are welcome, too. Each lesson has a different topic and includes a challenge designed to strengthen children's critical thinking, creativity, and perseverance. The first challenge will be to design a Rube Goldberg machine.
Materials will be provided for each lesson. To participate, families must sign up on the Youth Services page of the Library's website at sedonalibrary.org. Once you are signed up, we will notify you when the materials are ready for you to pick up either in the Youth Services Department or using our curbside pickup service. There are only 20 spots available for each lesson, so sign up ASAP to reserve a spot.
STEAM KITS FOR CHECKOUT: Also coming soon are STEAM kits that will be available for checkout to families and educators. Kit themes include Astronomy, Bird Watching, Bubble Fun, Color and Light, Geology, Human Body, Physics, and Verde River Watershed. The kits will include instructions, supplies, and of course, books!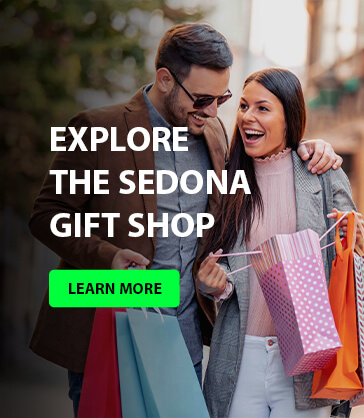 For example, the Human Body kit will include the game "Operation," a human skeleton model, an oximeter, a torso anatomy model, specially selected books to read, and more. The Bubble Fun kit will include everything you will need to learn about bubbles, including a bubble machine, bubble wands, and books.
STEAM programming and STEAM checkout kits are made possible through the support of the Arizona State Library, Archives & Public Records, a division of the Secretary of State, with CARES grant federal funds from the Institute of Museum and Library Services.
Online programming continues in December, with videos posted regularly on our website. Back by popular demand, Miss Meghan will offer Grab & Go Craft Kit video tutorials twice per month, with supplies provided by the Library. There will also be a special Grab & Go Treat available December 21 through 23, while supplies last.
If you have any questions, please feel free to contact Youth Services, 928-282-7714 x119, or email vkraus@sedonalibrary.org.
Sedona Public Library is a nonprofit 501(c)(3) organization. Through December 31 your gifts to the Library will be matched dollar for dollar, up to $15,000, thanks to a generous donor.  Visit sedonalibrary.org/donate or mail you check to 3250 White Bear Road, Sedona, AZ 86336. Thank you for your support!