By Meredith Clark, Youth Services Assistant
Sedona AZ (May 22, 2015) – It's the end of May, the days are stretching longer and getting warmer, and school is letting out. The children's department at the Library is gearing up for its big season— time for the Summer Reading Program! This year's theme is "Every Hero Has A Story." We will be celebrating heroes of all types: classic and new superheroes, hometown heroes like our police and fire departments, personal heroes, and even animal heroes. As we all know, heroes set goals and know how important it is to feed the brain with reading.
We have some really fun programs planned through June and July, including Dusty and the Singing Cowboy, Officer Foley and his K9 Unit companion, a new puppet show, embroidery lessons, and a World Teen Magic Champion! Don't miss our kick-off event on Saturday, May 30. From 11:00 to 1:00, kids of all ages can drop in to the Superhero Training Academy to test their strength and agility, design their own mask and cape, and snack on super foods from Natural Grocers. You can sign up for the free Summer Reading Program the day of the event, or stop by the Library any time before to get started. Mark your calendars for Thursday, June 4, at 10:30 a.m.— you won't want to miss the musical tribute to the Heroes in Blue with Annette Foldes!
We will also be offering a two-day Safe Sitter certification course for babysitting on June 2 and 9. Safe Sitter is a national certification program that teaches young tweens and teens what they need to know to be safe when they're home alone, watching younger siblings or babysitting. Students learn life-saving skills such as how to rescue someone who's choking, and helpful information like what to do if there's severe weather. Students even get to use a CPR mannequin to practice CPR and choking rescue.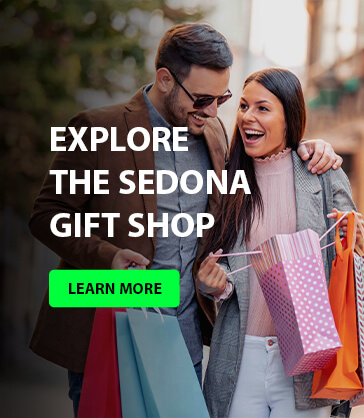 The Safe Sitter course is two days, and students must be available for the entire course. It is geared towards a specific age group, so participants must be at least 11 years old on the day of the first class and no older than 14. Safe Sitter is a national certification program that can cost upwards of $30 per student, but with the help of the Friends of the Library, we are able to offer it to our community at no cost. The class is designed for a maximum of eight kids, and spots are filling up fast!
The annual favorite Sedona Youth Theatre Workshop will be offered again this summer at the Library. Professional performing artists Shondra Jepperson and Dev Ross will fully engage middle and high school students throughout nine sessions of theatre and voice training, culminating in a performance at the Library. This workshop is open to both those new to the stage and the more experienced. This is a fee-based workshop, so you must come by the Library to register and save your space. Partial scholarships are available to those who sign up early and complete their volunteer hours before the workshop begins.
If you are interested in signing up for the Safe Sitter certification course or the Sedona Youth Theater Workshop, call 928-282-7714 ext. 119 or stop by the children's department at the Library. Both of these courses have limited class sizes, so don't wait! See our full calendar of events at www.sedonalibrary.org.