Sedona AZ (June 19, 2018) – If you're a fan of the golden oldies from the 50's & 60's, you'll love this genuinely authentic blast from the past "Graffiti Gold" at the Sound Bites Grill Show Room in uptown Sedona on Saturday June 23rd  7 p.m.
Graffiti Gold is performed by Tom Tayback and the Daddy O's. They perform a true throwback, fondly recalling the good old days of Jukeboxes, 45 Records, Soda Shops and Sock Hops in the gym. Get nostalgic and leave your cares at home, as the memories of those great old days will fly unchecked as you relive a time when music refused to let you sit still.
This is a Cookin' Live Staged Production that rolls out like a seamless radio show, weaving stories of life from the mid-50's to the mid-60's with tributes to Rock and Roll legends, like Elvis Presley, Bill Halley and his Comets, Chuck Berry, Jerry Lee Lewis, Buddy Holly, Richie Valens, The Big Bopper, Dion, Danny and the Juniors, Frankie Lymon , The Beach Boys, The Beatles and more.
Music was never better and you can "Remember When" at this show. Prepare yourself for a return to the days of Peddle Pushers, Poodle Skirts, Saddle Shoes and Blue Suede shoes. Let your mind wander back to a time when 82% of our nation tuned in to the Ed Sullivan Show just to see a hip-gyrating phenomenon.
As a National Voice over Artist, with an acting background in Hollywood movies & TV, and as the multi-award winning anchor of 780 KAZM's morning show "The DUO" in Sedona, AZ, Tom Tayback brings seasoned presence to his performances.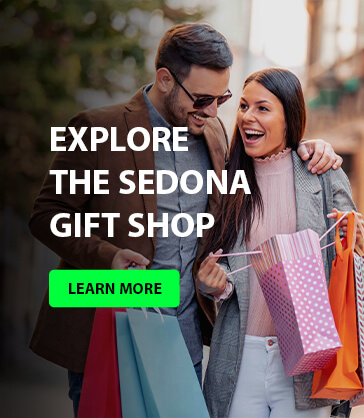 From '89 to '91, he produced his own syndicated TV variety show on KTUP Channel 45 in Phoenix, while also hosting radio shows in Phoenix and Las Vegas. In '93 Tom guest starred in the premiere episode of the New Route 66 for NBC. In '94 he guest starred in one of the most replayed episodes of Rescue 911, hosted by William Shatner for CBS.'94 found him starring as a body-snatching alien for New Line Cinema Productions in the motion picture sequel "Hidden II – The Spawning".
In '95 he starred as Homicide Detective Sgt Gold in "Undercover" (with Meg Foster) for Axis Films International. And, in '96 Tom starred in his favorite role as the new "Grizzly Adams" in "Treasure Of The Bear", with Joseph Campanella. You might also remember his uncle Vic Tayback, who starred for 9 seasons as Mel Sharples on the CBS hit "Alice".
This Graffiti Gold Show is reminiscent of Dick Clark's and Alan Freed's traveling Rock n' Roll Caravans. It was a great time to live, a great time to remember. Tom Tayback and the Daddy O's will be your tour guides on this trip down memory lane. Let's Rock n Roll.
Sound Bites Grill is located at the Hyatt Pinon Pointe Shops in uptown Sedona. They are open for lunch and dinner. Their showroom is a separate room where you enjoy live music and events. For more information, tickets and reservations please call 928-282-2713 or visit SoundBitesGrill.com
When: Sat June 23rd, 2018 7p.m.
What: Graffiti Gold 50's & 60's Rock n Roll show
Where: Sound Bites Grill Show Room 101 N Hwy 89a Sedona AZ, 86336 at Hyatt Pinon Pointe Shops Uptown Sedona. Cross Street Hwy 179
More Info: 928-282-2713 • www.soundbitesgrill.com