Camp Verde AZ (June 20, 2013) – White Hills Gallery is pleased to announce the exhibition, "Sense of Place," a group show focused on the visual story of geographical locations, on display from June 28th through July 29th. Located in downtown Camp Verde, at 325 S. Main St, White Hills Gallery invites everyone to the opening reception on Friday June 28th from 5-8pm.
"Sense of Place" invited local and regional artists to submit works of art that tell their relationship and story to a geographical place, that could include concepts from rivers, landscapes, houses, etc . From mixed media works with found objects to shadow photography created in Sedona, "Sense of Place" brings together visual stories from artists located in Flagstaff, Clarkdale, Cottonwood, Sedona, Camp Verde and more.
For White Hills Gallery, "Sense of Place" reaches the spectrum of what contemporary art can be today with innovating emerging and professional artists exhibiting striking and unusual work not typically seen in the Verde Valley. Highlights of the exhibit will include abstract expressionist Sedona painter Nancy Ruby's "Many Paths," a 5×10 foot oil painting that represents some of the trails still used today that were used over the centuries to travel from the Hopi lands through the Verde Valley and on to present day Jerome and Prescott. This map speaks of Ruby's own journey of finding a place to be in response to the availability of how modern life lays upon previous culture.
Also, mixed media artist Stephanie Peters will showcase a collection of charcoal drawings created on book pages that document her sense of place through previously defined literary contexts.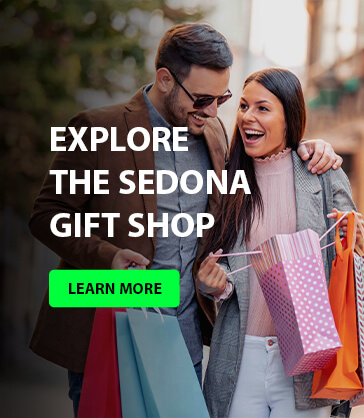 And Clarkdale found object artist Elizabeth Gerstner from Maid of Earth Studio, will be exhibiting an installation called "Decorative Design," created using old furniture with original fabric and stuffing woven into the springs with glass, photos, and tumbled pottery pieces. The installation reveals her own reflection in a historical context to her home of Clarkdale through her own past and present.
Also part of the exhibit will include a collection of sculptures created by the students of South Verde High located in downtown Camp Verde. South Verde High School students created ceramic sculptures that symbolized their sense of community and place by incorporating their personal ideas and expression.
"Sense of Place" will be on display from Friday June 28th through July 29th. The opening reception will be on Friday June 28th from 5-8pm. This event will be free to the public with hors d'oeuvres and wine provided by The Horn.
White Hills Gallery is located in the Verde Portal, at 325 S. Main Street, in downtown Camp Verde. White Hills Gallery is open Thursday, Monday and Sunday from 11am-5pm and on Friday and Saturday from 11am-8pm. For more information about upcoming events, see our website at www.WhiteHillsGallery.com or call 928-274-7903.