Sedona AZ (April 26, 2019) – On Thursday, May 2nd, at 6:30PM, Inspiration of Sedona will offer a free Sedona premiere presentation of the fourth segment of the award-winning Peace Education Program video series. This will be followed by an open, reflection time, which allows for a variety of creative expressions and responses.
The Peace Education Program (PEP) is a series of ten themed multimedia videos that explore the meaning of personal peace. Each video helps participants discover their own inner resources, innate tools for living such as inner strength, choice, and hope, to live more sustainable and fulfilling lives. The fourth theme is Self-Awareness which explores our inner strengths and resources that help us to become more self-aware.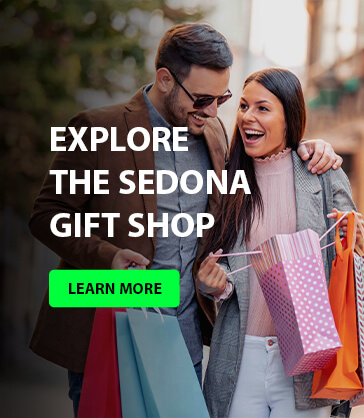 The core material for each session is a selection of video excerpts from Prem Rawat's talks. He is widely known as an Ambassador of Peace. "Do you have a thirst in your life to be happy? Do you have a thirst in your life to experience peace every single day? You can do something about that," says Rawat. As an internationally renowned speaker, author and founder of The Prem Rawat Foundation (TPRF), he has been speaking about this subject for over 50 years. "The Peace Education Program tries to achieve one simple thing: it's to put you in touch with yourself."
Each session includes reflection time and participant interaction, all focusing on 10 thought-provoking themes: Peace, Appreciation, Inner Strength, Self-Awareness, Clarity, Understanding, Dignity, Choice, Hope and Contentment. Participants are invited to respond in their own form of creative expression. The PEP series is non-religious and non-sectarian, and has benefited people in more than 80 countries in a wide variety of settings, from universities and corporate offices to correctional facilities and drug treatment centers.
Inspiration of Sedona is presenting the Peace Education Program as part of a new direction for its monthly gatherings. The intention is to present a more balanced focus on inner self-sustainability as an integral piece, (ie. peace), that is needed to inspire external environmental sustainability efforts. This premiere presentation hopes to inspire deep appreciation for each individual's life, which has the potential to foster an appreciation for all living things, and enhanced care for the earth.
Inspiration of Sedona is a non-profit, open meeting group, that strives to work together collectively for the betterment of ourselves, our communities, and the world. Gatherings take place on the 1st Thursday of each month. The current format involves presenting personally empowering, interactive events to inspire discovery of inner resources, and environmental conservation, for self and ecological sustainability, followed by an open, reflection time. Inspiration of Sedona is a member of the Sustainability Alliance, (
sustainabilityallianceaz.org
)
, which is a coalition of local non-profits who are dedicated to illuminating a path toward a sustainable Verde Valley/Sedona Region, and which offers a free Sustainable Business Certification Program (
sustainabilitycertifications.org
).
Please be a part of the inspiration on Thursday, May 2nd, at 6:30PM, at Keep Sedona Beautiful, 360 Brewer Road, Sedona. Join us to watch the fourth segment of the award-winning Peace Education Program series and explore together the re-discovery of our own humanity. For more info:
928-284-4021
The Inspiration of Sedona gatherings take place in Keep Sedona Beautiful's newly remodeled historic Pushmataha Center. (From Hwy. 89A, turn onto Brewer Rd., proceed 3/10th's of a mile, turn left on Prochnow Rd. at KSB sign, straight onto Cypress Ln., then right into parking lots behind building.)