Sedona News – Words like freedom and liberty—what do they mean to you? To gallery owner and artist, Sahar Paydar, these are powerful notions of a place and time in which no one hears the words "You can't." A place where there are no restrictions on you—from how you dress to what you choose to believe. In her native Persian language, this liberty, this place, is expressed in the word AZADI.
Paydar's Rumi Tree Art Gallery (40 Soldiers Pass Road, Suite 12, Sedona, AZ 86336) presents its winter show titled THE AZADI EXHIBITION: Art, Women, and Liberty running December 3, 2022 – March 3, 2023. The exhibition will feature a multi-cultural perspective of women artists including Paydar, Patricia Saxton, Nancy Ruby, Narsis Rafati, and Soudi. On Saturday, December 3, 4 – 7 pm, Rumi Tree will hold the exhibition's OPENING RECEPTION—a free event and open to the public, gallery guests will be served hors d'oeuvres and wine while enjoying the music of violinist Fiona Angel on the patio and viewing fine art. 
Local and longtime Rumi Tree featured artist Patricia Saxton ties it all together: "Liberty is essential for healthy existence. And within that, art is a beautiful conduit for expression. I see art as a vessel conveying ideas and emotions where words may fail, and the experience is often felt on a deeply personal level."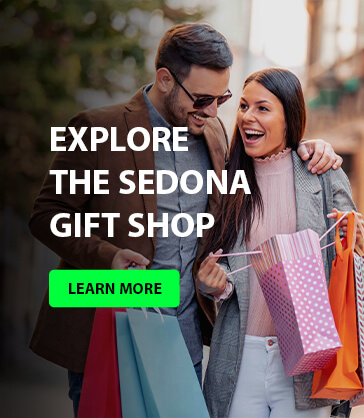 Paydar is thrilled with this careful curation and expects that guests will not be disappointed. Nancy Ruby, and Soudi, who each bring rich and soothing oil pieces to the curation, have shown with Rumi Tree in the past and are welcomed back with gratitude. New to the gallery, Narsis Rafati (who lives in Lyon, France), brings beautiful watercolors to this curation, and looks forward to creating with Rumi Tree a different and exciting online exhibition in the spring (more on that later!). 
About Rumi Tree Art Gallery: 
Established in Sedona in 2018, Rumi Tree Art Gallery has been dedicated to showing original fine art to the Sedona, Arizona, community, as well as to visitors from all over the world. Gallery owner and artist Sahar Paydar, a longtime Sedona resident, founded Rumi Tree Art Gallery with the intention to "inspire beauty and truth through the expression of art." The collections exhibited at Rumi Tree are devoted to emphasizing the beauty, emotion, and energy of the Sedona area, but with added international flare, as well as bringing the community together through the joy of expression. In addition, the gallery also carries artisan candles, illustrated children's books by Saxton, and handcrafted blessing beads by Virginia artist Dawn Aragon. 
For more information, visit www.rumitree.com or contact Shanin Renee Dockrey, Gallery Director, at 928-862-4221 or 518-331-0330.