Sedona AZ (April 27, 2013) – Sedona's first architect, Howard Madole, has been honored by the City of Sedona by proclaiming May 5th as 'Howard Madole Day'. Mr. Madole is acknowledged as Sedona's first architect and an award-winning master of mid-20th century modern architecture in Arizona. He is turning 90 years old, and the Sedona Heritage Museum and the Madole family are honoring his life and architectural legacy with a tour of one of his Sedona homes and an open house reception on Sunday, May 5th.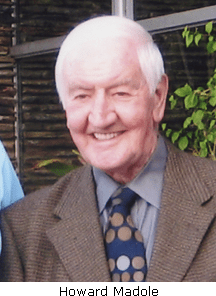 The celebration will begin with the first public peek inside one of Madole's earliest Sedona homes from 1 p.m.-2 p.m. Built for Fred and Ethel Ritzinger in 1955, this house is an excellent example of Madole transitioning from more traditional 'Ranch' or bungalow styling to his own distinctive mid-20th century modern designs. The house is at 55 Kachina Dr., just off Dry Creek Road in West Sedona (follow the signs).
Then, from 2 p.m.-4 p.m., the Sedona Heritage Museum and Howard's family will host an open house at the Museum with a program and refreshments. At 2:30 p.m. the Mayor of Sedona, Rob Adams, will formally proclaim 'Howard Madole Day', and a program of historic photos and comments by Mr. Madole will take place.
During the open house, a rare set of architectural drawings by Mr. Madole will be available for review along with a photo album of Madole designed and built structures in Sedona. Owners of other Madole homes are anticipated to be on hand.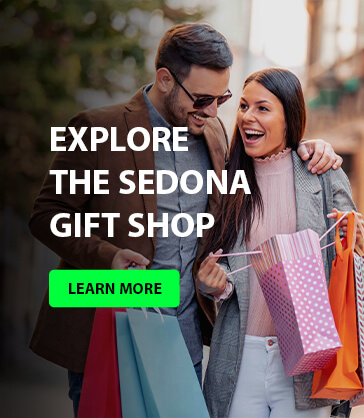 Mr. Madole came to Sedona in 1948 to help his parents develop 10 acres of land. He was involved with Frank Lloyd Wright at Taliesin West where he helped to build the Usonian design structure there. He went on to pioneer his own style with signature elements, including the use of native shist stone, wood 2x4s on edge for roofing materials, flared roof lines, unusual pitched and shaped structures, and fireplaces that penetrated large glass walls.
Over the years, Madole not only created innovative designs, but he built the largest construction business in Northern Arizona and built award winning homes and contemporary commercial buildings in Phoenix. Several of his signature homes survive in Sedona, and four have been designated Sedona Historic Landmarks. His work is recognized and followed by mid-20th century modern architecture aficionados.
Both the home tour and the open house are free and open to the public. The Sedona Heritage Museum is at 735 Jordan Road, in Uptown Sedona. For more information, 928-282-7038