SEDONA, ARIZ. (September 10, 2022) – Magical, spiritual and just plain musically awesome VortiFest, Sedona's premier music festival, returns this fall with a two-day celebration of music, art, culture and community in the vortex of Sedona's mystical red rock country.
Presented by Wild Thyme Restaurant Group, multi-platinum two-time Grammy-Award winning Arrested Development and Grammy Award-nominated G. Love & Special Sauce will headline the family-friendly festival with an expanded lineup over two days of celebration.
This Fall's event marks the third Sedona VortiFest since the festival was founded in 2021.
Created by long-time Sedona residents and local business owners Brandon Decker, David Schmidt, Rachel Grant and Jason Lawrence, the vision for the festival is to cultivate community and connection through music and celebrating the breathtaking natural environment of Sedona.
"We are thrilled to expand the festival this year through our many partnerships with brands like Wild Thyme Restaurant Group and Marriott," says Schmidt.
"The event will now take place over two days and move to a new larger location at Sedona Performing Arts Center and Sedona High School fields which will host up to 3,000 festival goers and guests," he said.
Sedona VortiFest brings an eclectic mix of music genres to the main stage for a festival experience designed to enliven the senses and awaken the soul.
The full lineup includes legendary acts Arrested Development, G. Love and Special Sauce as festival headliners and The Yawpers, Phoenix Aftrobeat Orchestra, Banana Gun, Adam Bruce, Damiyr and Sedona's own decker round out the weekend's lineup.
True Hip-hop trailblazers since 1991, Arrested Development has been cultural champions of consciousness and empowerment across the planet. Their representation of eclectic and vibrant African sounds and clothing has produced a unique mix of rhythms and style that continue to contrast the expected look and sound of Hip-hop culture.
With an unmistakable sound, G. Love & Special Sauce rose to international fame in 1999 with the release of their 4th studio album Philadelhponic. The Philadelphia-based trio brings their laid-back blues and R&B fusion beats and classic anthems like "Rodeo Clowns" which launched the career of solo artist Jack Johnson.
Phoenix Afrobeat Orchestra returns to VortiFest again this Fall. The Arizona-based group is best known for their high-energy dance-infused classic Afrobeat style offerings paying homage to legendary Fela Kuti. The 12-piece ensemble, headed by Debbie Sledge (a member of the legendary disco band Sister Sledge) daughter Camille Sledge, are known for performances with a "formidable tightness and feel" (NPR Music) and "showcasing precision, skill and soulful sincerity." (Phoenix New Times).
Having opened for and shared the stage with the likes of George Clinton and The Roots, the band delivers music with a social justice and humanitarian message of unity and love and is known for rousing dance performances.
Rock trio The Yawpers hail from Colorado, bringing their electrifying sound and storytelling style to the VortiFest stage for the first time.
Known for their thrilling stage presence, The Yawpers formed in 2011 and quickly found themselves defining the 'cow-punk' genre and one of the must-see bands in the vibrant Denver music scene.
Celebrated Sedona musician and singer-songwriter Brandon Decker is the front man for psychedelic desert folk-band decker. and the talent curator and brainchild behind Sedona VortiFest's jamming lineup.
Known himself as a 'musical mystic', Decker says that the Sedona VortiFest lineup was designed to appeal to 'spiritual travelers' who flock to Sedona in search of the unmistakable energy of its famed vortexes.
"Sedona is one of the most awe-inspiring locations in the world and we wanted to create a festival experience that reflects that," he said.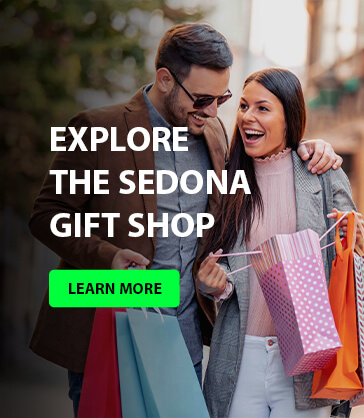 "We're excited to bring a collection of feel-good acts that stimulate the senses and uplift the soul in a way that keeps festival goers smiling, dancing and grooving all weekend long," he said.
"Music is a powerful part of self-discovery in Sedona, and our goal is that Sedona VortiFest enlightens and inspires everyone it touches," Decker adds.
Comedian Brent Pella (MTV, 200+ views) will open the festival with a stand-up comedy show and kick off celebration on Friday, September 23rd and music acts will hit the stage for an all-day and night festival experience on Saturday, September 24th with doors opening at 11AM.
General Admission tickets start at $88 presale ($125 at the door), and $250 for VIP Packages that include VIP seating for both days of the festival, stage-side lounge seating, food and beverage, onsite VIP parking and more.
Beyond the music, the festival will include a host of new experiences along with craft food trucks and beverages, local artisan vendor village, health, wellness, metaphysical and spirituality tents, a kid's zone, and more.
While music is the medium, VortiFest was designed to bolster Sedona's greater community and local culture.
"VortiFest is all about community," says festival co-founder Jason Lawrence. "It allows both locals and visitors to the area to experience the magic of Sedona's unique culture. It's a special place for kids to enjoy their first music festival and for local businesses to join together in community."
Hydration will beprovided by Sedona Water Works. VIP parking available at the high school (limited to 300 spots) and overflow parking across the street at Yavapai College and Sedona Cultural Park.
Special VortiFest hotel packages and rates provided in partnership with Sedona Courtyard by Marriott.
For tickets, full lineup and schedule, FAQ and more visit
www.sedonavortifest.com.
Media passes are available for this event.
For more information about Sedona VortiFest or to request photos, media passes, or interviews with event organizers and bands contact Melissa Rein Lively, TBCPR at Melissa@thebrandconsortium.com or call 602.384.4747.