Sedona AZ (February 10, 2015) – This year the Sedona Open Studios Tour will be Friday –Sunday, April 24, 25 and 26.  The event is an annual celebration of the arts and artists in the greater Verde Valley, which this year includes Cornville and Cottonwood.  This non-profit, artist-run event provides thousands of visitors a unique opportunity to meet the artists and gain a firsthand view of their creative processes. The Open Studios Tour has been deemed a Signature Event in the Verde Valley by the Sedona Chamber of Commerce.  The event is funded entirely by artist participation fees and community support.  The weekend event is a free, self-guided tour allowing visitors the opportunity to meet and talk with artists in their daily workspaces.
"SVAC artists and members are from all over the Verde Valley," said SVAC President, Julee Norton-Cohen, "We want people to be able to visit everyone's studio, and so we are holding this as a three day event to provide enough time to visit most if not all of the studios.
The diversity of style and medium among the participating artists is a testament to the vitality of the artistic community in the Sedona area.  Visitors will gain insight into artistic practices and techniques by seeing artists' work at various stages of completion.  A wide array of technical and artistic tools will be on display including;  the types of canvas, papers, surfaces and paints, as well as kilns for firing ceramics and glass.  The event is designed to be an interactive and educational experience.  To this end, the artists will conduct demonstrations during the tour and the public is encouraged to ask questions.
SVAC will be raising funds for the art programs in the Sedona public schools during the Open Studios Tour again this year.  All participating artists are donating a portion of their event registration fees for the purchase of much needed supplies for art classes, and visitors will have a chance to win works of art that have been donated by SVAC members while visiting one of the many open studios.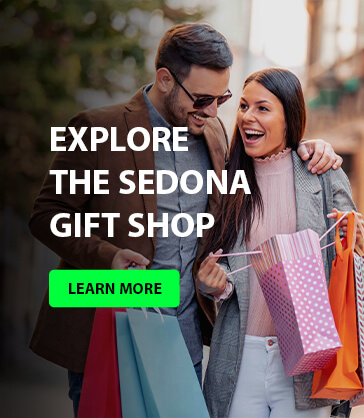 SVAC will distribute brochures with a complete list of the participating artists, and a map to all of the artists' studios.  These will be available at many locations throughout the valley.  For more information watch for announcements on the SVAC website at www.sedonaartistscoalition.org.
The Sedona Visual Artists' Coalition is a 501c3 nonprofit educational and charitable organization. This inclusive organization welcomes artists at all levels and encourages creativity, community, and camaraderie.  Benefits of membership includes a personal artist page on our website, weekly announcements of happenings in our FYI newsletter, opportunities to show your art, Open Studios, social events and networking possibilities.  For more information about SVAC, visit the website at: http://sedonaartistscoalition.org/, or contact Mike Upp at mjupp10@gmail.com.