Sedona AZ (July 26, 2015) – Two new members were elected to the Sedona Visual Artists' Coalition at the annual meeting July 16. Darleene Nelson and Diane Phelps will lend their expertise and experience over the next year as they help to guide activities and events. They join President Julee Norton-Cohen,Vice-President Laura Pokorny,  Secretary Nancy Robb Dunst, Open Studios co-chairs Mike Upp and Julie Ronning Talbot,  Monthly Meeting Notice/Sunshine Committee Myrna Goldstein and Program/FYI Chair Mary Ratner.
In 1996, Nancy Robb Dunst gathered eight of her artist friends to discuss and share their artistic ideas, visions, and processes. The purpose was to pull artists together to develop a common bond. This loosely organized group of visionaries laid the groundwork for our growth to almost 150 artists, now known as the Sedona Visual Artists' Coalition (aka SVAC or "The Coalition"). Sedona Visual Artists' Coalition became a 501(c)3 educational and charitable organization in 2006 and was profiled in the May 2007 issue of Sedona Monthly Magazine.
Sedona Visual Artists' Coalition is well known for pushing the artistic envelope to create a dialogue between the artists and the public and each year the group produces an annual Fall Exhibit with a provocative theme. Past annual fall shows have dealt with topics such as 9/11, Aging, Water, Dreams, Housing, and Creativity. This year's exhibit is themed "Blue" and is expected to draw a fascinating variety of entries with a variety of cutting edge perspectives and dimensions. The exhibit will take place at the Sedona Arts Center November 4-16 with the opening reception on November 6, 5-8 p.m. For more about the Fall Exhibit or other information contact Julee at (928)239-9967.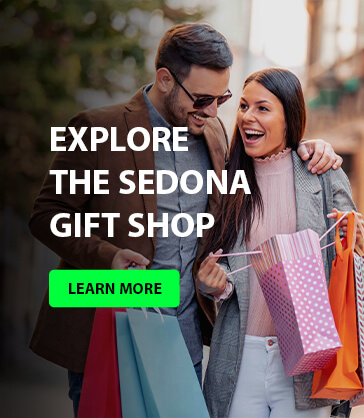 The Sedona Visual Artist's Coalition is an inclusive organization welcoming artists at all levels while providing a sense of belonging. Some of the benefits of membership include opportunities to participate in both the Fall Exhibit and in the annual Open Studios Tour, a web page on the SVAC interactive website, and an opportunity to participate and interact with SVAC committees which help solidify the arts in our community. SVAC is also very proud of its high school scholarship program as well as its Inter-Generational Mentoring Program where members bring the fine arts into the schools and to adult daycare organizations. For more information about SVAC, visit the website at: http://sedonaartistscoalition.org/, contact president@sedonaartistscoalition.org, or call (928) 239-9967.