'Geotourism MapGuide' will tell region's authentic story and benefit local economies
Sedona AZ (May 8, 2015) – Organizations in the Arizona communities of Sedona, Cottonwood, Clarkdale, Camp Verde, Jerome and Yavapai-Apache Nation are joining with National Geographic Mapsto highlight the world-class natural and cultural attractions of the Verde Valley. The program is designed to support the economic health of the region by promoting geotourism: tourism that sustains or enhances the geographical character of a place — its environment, culture, aesthetics, heritage and the well-being of its residents.
The community-based nomination process launched today by the Sedona-Verde Valley Tourism Council is the first public step in building a National Geographic co-branded website known as a "Geotourism MapGuide." This interactive marketing platform will highlight unique, authentic attractions on both public and private lands in Sedona and the Verde Valley. The website will launch in fall 2015.
"Collaboration among our communities and participation by local residents are the hallmark of what make this initiative great," said Jennifer Wesselhoff, president and CEO of the Sedona Chamber of Commerce & Tourism Bureau. "Our goal is to use this process to bring our region closer together and to showcase our stunning nature, vibrant arts scene, great shopping, exceptional dining and burgeoning wineries. Together with National Geographic, we want to guarantee that tourism remains a vibrant and healthy industry in the Verde Valley while ensuring that the area's natural attributes are preserved for many years to come."
Residents and visitors are invited to nominate landmarks, attractions, activities, events and even local foods that define the region's character and distinctive appeal. Nominations may be made through July 15 at sedonaverdevalley.org/geotourism. Public forums and presentations will be conducted in communities throughout the Verde Valley the week of May 11 with a representative from National Geographic to encourage nominations and community involvement.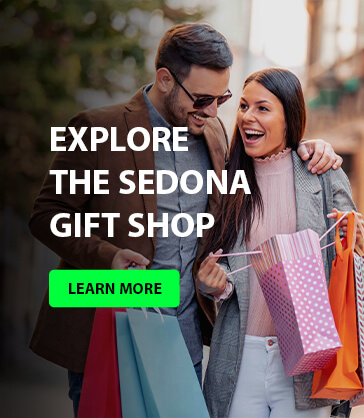 "The National Geographic Maps Division is pleased to have the opportunity to spotlight this region and, in doing so, support and sustain it as one of the treasured natural places on the globe," said James Dion, director of tourism programs, National Geographic Maps. "The Sedona-Verde Valley geotourism website will celebrate the area's abundant scenic, cultural and historical attributes from the unique vantage point of those who live there."
Beyond open-to-the-public map point nomination, the MapGuide development process calls for oversight by a regional committee. The Sedona-Verde Valley Tourism Council has brought together a large group of the region's Chambers of Commerce, Economic Development departments, natural resource managers, Yavapai-Apache Nation community members and local businesses to direct the MapGuide development process. A primary task for the regional committee will be to review and sort nomination submissions prior to sending them to National Geographic, which will have the final say on the selected content.
Online Geotourism MapGuides have been published for the U.S. Gulf Coast States (Louisiana, Mississippi, Alabama, Florida), Bahamas, Newfoundland (Canada), Douro Valley (Portugal), Western Balkans (Albania, Bosnia-Herzegovina, Kosovo, Macedonia, Montenegro, Serbia), Bocas del Toro and Roatan, (Panama, Honduras), Central Cascades (Oregon, Washington), Crown of the Continent (Alberta, British Columbia, Montana), Four Corners (Arizona, Colorado, New Mexico, Utah), East Tennessee River Valley, Greater Yellowstone (Idaho, Montana, Wyoming), Lakes to Locks Passage (New York), Redwood Coast (California), and Sierra Nevada (California).
National Geographic Maps was established as a division of the National Geographic Society in 1915 and has been producing maps for National Geographic magazine and other Society groups for 100 years. National Geographic Maps produces outdoor recreation mapping software, Trails Illustrated maps and software, globes, wall maps, travel maps and atlases. For more information on National Geographic Maps, visit natgeomaps.com.