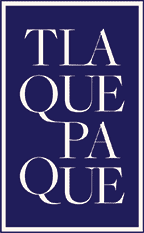 Family Entertainment, Santa, and More!
Sedona AZ (December 2, 2018) – December in Red Rock Country is a magical time, and Sedona's family-fun headquarters continues to be Tlaquepaque Arts & Shopping Village. Be sure to mark your calendars for two back-to-back holiday extravaganzas: the Second Annual Sedona Tree Lighting on Friday, December 7th, and the spectacular Festival of Lights on Saturday, December 8th. Both events are free with free shuttle service available Saturday only, 2:30 to 8:30 pm,  at three locations: the Uptown Municipal Parking Lot, 260 Schnebly Road, the Mormon Church located at 160 Mormon Hill Rd
in Sedona, and the Brewer Road Parking Lot.
Sponsored by the Sedona Chamber of Commerce and the Tourism Bureau, the Sedona Tree Lighting takes place in Tlaquepaque North, 5:00 to 7:00 pm Gather the young and young at heart as everyone waits in happy anticipation for Santa's arrival with special goody bags for the kids. The evening gets underway with the Sedona Charter School Strings Group performing some holiday favorites. Local singer/songwriter and Charter School student Riley Whittaker will also perform. Little ones will love Snowman and Santa's Elf who'll dazzle them with their balloon twisting feats. And of course there will be fun face painting too! Free hot chocolate will be flowing, and an electrifying LED marching band will take it up another notch. Then be sure to stick around as it gets darker for the lighting of the giant 26-foot tree by the delightfully short Mayor Sandy Moriarity! To get a taste of what's in store for Saturday, be sure to head to the Tlaquepaque Chapel to hear the beautiful voices of Ron Tolson and Bryan Pace signing traditional songs from 4:00 pm to 6:00 pm.
Come back Saturday and plan to spend the day at Tlaquepaque for some delightful holiday shopping and the epic Festival of Lights, now in its 46th year. Enjoy an array of fabulous live musical entertainment for every taste. There's traditional holiday music in the Chapel and courtyards, high-energy Latin beats with a holiday theme, sublime fusion flute renditions, enchanting and versatile violin, gypsy jazz and swing, an over-the-top Vaudevillian musical and dance act—and the powerfully uplifting Phoenix-based River of Life Choir that gives its all with energy and passion! 
Be sure to take some time and see what's in store, so to speak, among Tlaquepaque's world-class galleries and boutique shops before the tolling from Tlaquepaque's Bell Tower at 5 pm. It signals the start of the main festival event. Everyone is invited to join in lighting candle to candle, until all 6000 luminarias are aglow! This holiday tradition creates heartwarming excitement and awe as the entire village transforms into a breathtaking world of golden lights.
As in years past with all the holiday cheer, it is also a time of quiet remembrance and hope. For those who have lost a loved one to cancer or have someone dear to them struggling with the disease, there is an opportunity to sponsor and offer a luminaria in their name. "This is a beautiful way to remember a loved one or to encourage a family member and friend dealing with this disease. For just $10 you can purchase a distinctive luminaria, write your message and place it around the fountain at Patio del Norte in a beautiful tribute," suggests Wendy Lippman, general manager and resident partner of Tlaquepaque. The proceeds support the American Cancer Society. Luminarias can be purchased in Patio del Norte or call (928) 282-4838.
Entertainment Schedule:
3:00 – 5:00 pm: Flutist Sherry Finzer. Known for her bold musical style, Sherry brings together a new fusion sound, blending New Age, Latin, and classical music in the Tlaquepaque Chapel.
3:00 – 5:00 pm: Darius Lux Duo. Rock on with Darius' soulful vocal talents and his expansive repertoire of pop/rock/reggae originals and covers in Tlaquepaque North.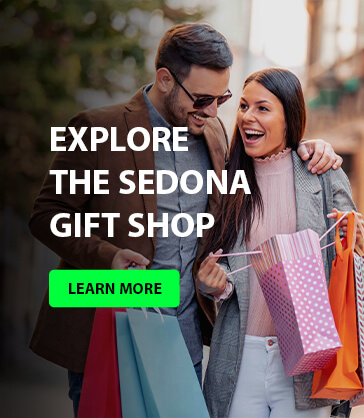 3:00 – 5:30 pm: Gather the kids for a visit with Santa while enjoying all the traditional Christmas carols and holiday favorites sung by Sedona's favorite dynamic duo, Tom and Shondra. Purchase personalized luminaria to honor cancer survivors and family and friends lost to cancer. Patio del Norte.
3:00 – 5:00 pm Crafting with Aimee just for kids, sponsored by Tlaquepaque Toy Town where youngsters can paint and keep their special ceramic ornament. Free Patio de las Campanas.
3:00 – 5:30 pm: Enjoy the get-down sounds of Ritmo Latino, featuring the vocals of Andres Martinez, acoustic guitar, saxophone and Latin percussion. These crowd-pleasing guys bring it with lots of energy and passion. Dancing will happen! Patio de Las Campanas.
5:00 pm sharp: Lighting of 6,000 luminarias throughout the entire arts village. Listen for the tolling of the bells to signal the lighting!
5:00 – 7:00 pm: Phoenix-based River of Life Tabernacle Choir. If you want to be blown away, don't miss the heart-pounding performance directed by Ron Tolson. Inspiring and uplifting, enjoy their massive sound as they sing seasonal hymns and holiday favorites in Plaza de la Fuente!
5:00 – 7:00 pm: From classical to hip hop and lots in between, this gifted award-winning violinist and composer, Jonathan Levingston, is sure to enchant and delight everyone in the beautifully intimate Tlaquepaque Chapel.
6:00 – 8:00 pm: Check out the Swingtips… hailed as one of the hottest nostalgia pop/swing acts around. Their highly entertaining, Vaudeville-era-inspired interactive show gets everyone on their feet and dancing 'til they drop! Tlaquepaque North.
6:00 – 8:00 pm: Michael Kollwitz, a Chapman Stick virtuoso with 39 years experience. Don't miss its amazing sounds!  Patio de Las Campanas
Don't forget that during the Festival of Lights, Tlaquepaque's world-class art galleries and specialty boutique shops will be open until 8 pm. Hungry? Tlaquepaque offers an array of cuisines from fine continental dining at Rene Restaurant, to a casual grill and brewery menu at Oak Creek Brewery, scrumptious Mexican dishes at El Rincon, excellent dinner fare at the Secret Garden, and the Pump House Eatery and Urban Market in Tlaquepaque North. Reservations are recommended.
Home to over 45 shops, world-class galleries and five restaurants, Tlaquepaque Arts & Shopping Village, now in its 46th year, is located at 336 State Route 179 in Sedona, Arizona. It is open daily at 10:00 am. For more information call (928) 282-4838, visit: www.tlaq.com.