Sedona AZ (February 15, 2017) – The Sedona Public Works and Police departments are coordinating to ensure business access and traffic safety on State Route 89A through the Uptown area for Presidents Day.
On Saturday and Sunday, Feb. 18 and 19, left turns onto and from Jordan Road will be restricted between the hours of 10 a.m. and 6 p.m., or until traffic congestion subsides. An additional southbound lane on SR 89A between Forest Road and Amara Lane will allow visitors to access Uptown shops and keep traffic moving from the canyon. Northbound motorists needing access to Jordan Road will be directed along a detour route through Forest Road.
Pedestrian flow will get an assist from safety personnel stationed around Uptown.
"We know that Presidents Day means an increase in tourism, and our goal is to keep both kinds of traffic flowing – Uptown shoppers and canyon-bound drivers," says Jerry Hutchison, city right-of-way specialist.
An electronic message board will be placed on SR 89A just north of the SR 179 roundabout to inform northbound motorists of the Jordan Road detour. The Arizona Department of Transportation will update message boards on SR 89A just south of Flagstaff to keep drivers apprised of potential delays.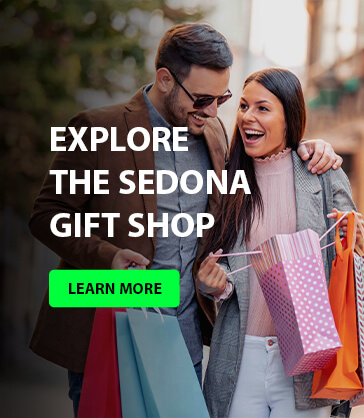 Police Chief David McGill anticipates the usual crush of visitors, along with the usual cooperation of Sedona residents. "We appreciate the patience and understanding of our residents and business owners, as always," he says. "We've planned for managing congestion, and will be very visible over the holiday weekend."
Development of this year's traffic management plan involved a diverse team of city experts, and will include measurement and testing of the success of various strategies. Team members will document what works well this weekend and use the data to shape traffic management plans for future needs.
"We want to maximize existing resources," says Hutchison, "with an eye toward adopting new approaches when we know they work."
Any questions related to traffic flow plans can be directed to Jerry Hutchison, right of way specialist, at (928) 203-5083 or JHutchison@SedonaAZ.gov.