By Tommy Acosta
As part of my work I drive up and down 89A numerous times during the day. Sometimes the traffic is light, other times medium and not-too-often heavy.
When the traffic is slow I get to look at the beauty surrounding us. When it's not heavy I catch a glimpse here and there and get to where I need to go.
When I hear some people in this town consider the traffic situation in Sedona a near "crisis" I got to scratch my head and ask why.
As a business owner whose business is tied to the success of other businesses in Sedona, it gladdens me when the traffic is heavy because that means there are visitors in Sedona using our hotels and resorts, buying things, spending money, eating out, etc.
Traffic congestion in a resort town or world-destination point tells you they are thriving. Traffic congestion tells you people want to be there. For a town like ours that survives on taxes generated from people spending money here, traffic congestion is our way of knowing our budget for police and the operation of this city remains intact.
So no, I don't get upset or frustrated when I'm behind a slow-driving tourist gawking at the red rocks of Sedona. Rather, I get a kick out of the kick the tourist must be getting seeing the formations for the first time.
I understand there are those living here for whom congestion is an annoyance but for those making a living congestion means visitors and visitors mean money, and of course, money means survival.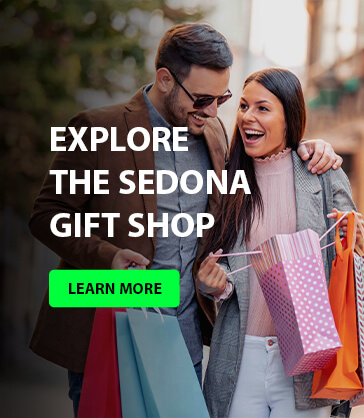 When I know there are major events happening in Sedona that will draw heavy traffic, I arrange to limit my need to drive all over town and work from home.  Why?
Not because I fear traffic but because it's one less car out there making a difference. I leave the streets to the tourists and the locals that must be out.
There are those who say long lines of tourist-filled cars winding their way into Sedona on S.R179 discourage them from coming back. I differ.
Have you ever driven into Las Vegas on a busy day; Jones Beach in New York in the middle of the summer or any real tourist hot-spot? There is always a traffic back up because everybody wants to be there. People want to be where everybody else is because that tells them it's a great place to be.
They will come back again and again, provided they are not caught speeding or violating any traffic laws or get a ticket uptown for parking too long in one spot.
Empty streets are bad news for destination points whose survival depends on visitors. Think about it.
We can do our best to mitigate the inconvenience of traffic to our residents but don't worry about our tourists. The reward of being in Sedona is worth every minute they spend on the road getting here.