Sedona AZ (June 26, 2019) – One of the buzzes around town is finding out that one of Sedona's own popular singer songwriters, Shondra, recently won a nomination for her music video, "Greed Incorporated" for Best Rock Music Video in the Audio Shoot Unsigned International Music Video & Film Festival in Wexford, Ireland. Earlier this year we ran a story on this same music video being nominated for an LA Music Video Award as well having already won an American Tracks Music Award for Best Metal Song 2019. With the nomination, tickets along with an invite to stay with one of the founders of the festival, Declan Cody and his wife during the two day festival, Shondra along with her partner husband Tom Jepperson are flying out on July 4th to Ireland to attend.
Shondra commented, "I found the congratulatory email on Father's Day evening and to say I was shocked is an understatement! Ireland has always been on our list to visit although we certainly weren't planning a trip any time soon. The tickets along with a personal invitation to stay with one of the festival founders, Declan Cody and his wife, followed with friends & cohorts urging us to go was the deciding factor to scramble to pull it all together to make this happen."
The festival has over 30 bands & artists performing concerts, lectures seminars, film & music videos with entries from all around the world. "Greed Incorporated" nominated in this festival is quite an honor. Warning, it's not easy video – it's an edgy commentary regarding the abuse and addiction of having more and what one might do to get it.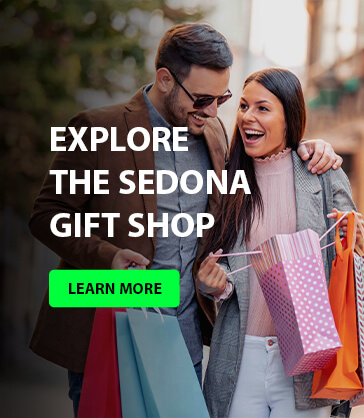 Due to her community involvement and leadership in fundraising for many organizations in Sedona and the Verde Valley over the years,  many of the individuals she serves with on Board of Directors are sponsoring her trip. "What a blessing to have friends calls, emails, text and even in meetings in the past week surprise me with gift checks towards our trek. It's been amazing! I'm so grateful to artist/producer Roland March, Steve Segner of El Portal, Jill & Pete Galea of Sedona New Day Spa, Red Rock Channel 16, Bill & Fran Levengood, Fred Shinn, Clare Isquith of Global Adventures in Travel, LLC. and several others who've asked to stay anonyms for their generosity." She continued, "Because this is so last minute, a last minute trip out of the country is steep to say the least. I feel the pull to go and I'm more than ready to book concerts, shows, coaching, voice overs and DJ gigs for an advance."
For those interested in contributing to Shondra's trek to the Green Island or book her for a future home concert, party, voice overs, coaching or/and DJ services please contact her at Shondra@ShondraMusic.com. To see all she offers visit the Entertainment Menu page on TomAndShondra.com. Check out the Audio Shoot Unsigned International Music Video & Film Festival at www.audioshoot.com. Be sure to also view "Greed Incorporated" on YouTube and subscribe.